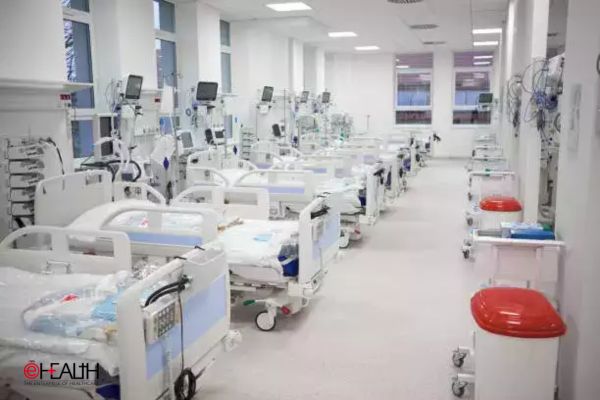 Chitaguppi Hospital in Hubballi has undergone redevelopment, transforming into a 100-bed facility equipped with modern amenities, as part of the central government's Smart City initiative, as reported by PTI.
The hospital is set to commence operations from its new building this week. Originally a century-old institution, the revamped Chitaguppi Hospital now boasts a multi-specialty secondary care facility replete with contemporary amenities to ensure a clean and hygienic environment for patients.
Previously accommodating about 30 beds, the hospital's capacity was increased to 60 in 2013 and has now reached 100 beds as a result of the smart city enhancements. It is now equipped to assist roughly 100 expectant mothers daily.
Established by Sri Rao Bahadur Shrinivas Chitaguppi as a humble private dispensary in 1894, it transitioned into a public hospital in 1936. Situated next to the Hubballi Dharwad Municipal Corporation, the hospital's central location ensures easy access for the community.
The impetus for the hospital's redevelopment was the dire need to upgrade its outdated infrastructure, which included limited medical facilities and inadequate parking space, especially in light of its substantial daily footfall, which includes 300-400 outpatients.
Additionally, the Belagavi Smart City Limited (BSCL) has constructed a 30-bed maternity hospital at Vantmuri and a 10-bed primary health centre at Vadgaon. An ambulance featuring an operational theatre and a modular OT have been donated to the Belagavi Institute of Medical Sciences (BIMS) as part of the smart city scheme.
BIMS Director Dr Ashok Kumar Shetty reported a daily patient count of approximately 1,500, with over 1,000 in-patient admissions, highlighting the utilisation of the newly installed modular operating theatres. BIMS, currently with 1,040 beds, caters to patients across several districts.
A novel therapy centre has been inaugurated in Mahatma Phule Garden, providing a suite of comprehensive facilities for children with special needs. The centre is named after the revered Jyotirao Phule and is designed to facilitate children's lives with tailored therapy and play apparatus, promoting inclusivity.
Follow and connect with us on