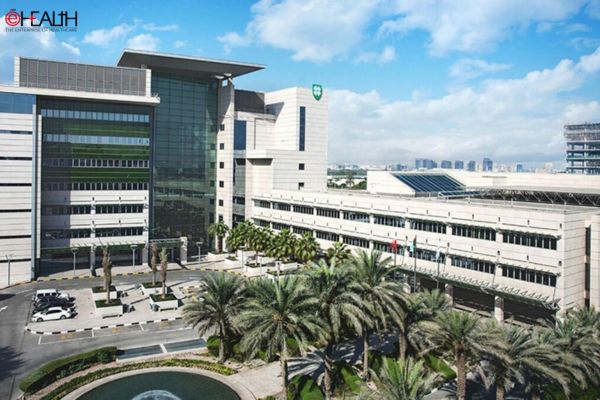 American Hospital Dubai has taken a significant step towards environmental responsibility by unveiling its new sustainability policy, a move that echoes the United Arab Emirates' commitment to ecological conservation, as proclaimed by the UAE President His Highness Sheikh Mohamed bin Zayed Al Nahyan, in marking 2023 as the year of sustainability.
This policy enshrines the hospital's ongoing sustainability efforts into a formal governance framework, enhancing its role as a pioneer in the regional healthcare sector's drive for carbon footprint reduction. It not only sets benchmarks for performance, measurability, and accountability but also embodies the hospital's dedication to the well-being of the UAE, its inhabitants, and the global ecosystem.
American Hospital Dubai's sustainability strategy involves a multiphase approach that initially focuses on Scope 1 and Scope 2 emissions. This encompasses the hospital's direct emissions from its infrastructure and vehicles (Scope 1) and the indirect emissions from energy consumption (Scope 2). The hospital plans to expand its sustainability efforts to include Scope 3 emissions, addressing the broader environmental impact of its entire supply chain.
The healthcare provider's path to sustainability includes various practical measures such as the transition to LED lighting, enhancement of green spaces, adoption of energy-efficient diagnostic tools, and fuel emission controls. Their environmental strategy also features rigorous medical waste management, electronic waste recycling, and the use of eco-friendly materials and cleaning agents. Furthermore, the hospital is implementing food sustainability practices and optimising HVAC systems for better energy conservation.
Additionally, American Hospital Dubai is transitioning to a paperless environment, reducing plastic usage, installing water dispensers for refillable bottles, and has achieved remarkable energy and water conservation milestones in recent years.
Under the leadership of Group CEO Sherif Beshara, the hospital's introduction of the sustainability policy reaffirms its commitment to progress through eco-friendly practices, aligning with the national sustainability goals of the UAE, and contributing to a healthier future for humanity.
Follow and connect with us on