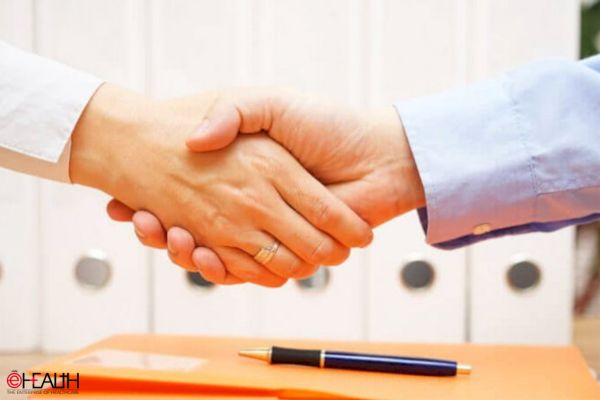 In a momentous move to promote and enhance patient safety and improving the healthcare quality, NATHEALTH, Healthcare Federation of India on the occasion of World Patient Safety Day signed a MoU with the National Accreditation Board for Hospitals and Healthcare Providers, a constituent Board of Quality Council of India, an autonomous body under Department for Promotion of Industry and Internal Trade (DPIIT), Ministry of Commerce and Industry, Government of India. This collaborative endeavour marks a significant step towards reinforcing patient safety and quality healthcare across the nation.
The aim of this strategic partnership between the two prominent healthcare entities seeks to promote patient safety, enhance the quality of healthcare services, and drive positive changes in the healthcare ecosystem. By pooling their expertise and resources, these organisations aim to drive positive changes that have a lasting impact on the healthcare sector.

Patient safety is of paramount importance in healthcare, as it is a fundamental principle that touches upon various aspects of the industry, including ethical, legal, financial, and clinical considerations. Globally, a significant number of lives are lost annually due to preventable medical errors, with approximately 122 Indian deaths per 1,00,000 attributed to poor care quality. Recognising this global issue, the World Health Organisation (WHO) has also placed a strong emphasis on patient safety, aiming to reduce these avoidable deaths and improve the quality of healthcare delivery. Prioritising patient safety and quality not only safeguards the well-being of individual patients but also ensures the long-term effectiveness and sustainability of healthcare systems, making them more reliable and trustworthy for all.
Under this partnership, NABH and NATHEALTH will collaborate on various initiatives, including:
Joint initiatives to enhance patient safety and quality healthcare practices
Jointly develop a white paper/ awareness module on patient safety outlining the best practices around consumer safety measures and conduct a series of expert sessions to disseminate this across healthcare caregivers and broader health system
Jointly curate case studies, expert testimonials and scientific materials and raise awareness around patient safety in healthcare through patient facing communication campaigns
Advocacy for policies and measures that support and enhance patient-centric care
Institutionalise an annual patient experience award and recognise the best practices in patient safety across both public and private sectorsJaxay Shah, Chairperson, Quality Council of India, said, "This partnership reaffirms our shared vision for a future where every patient in India receives safe, high-quality healthcare services. The convergence of NATHEALTH's industry insights and NABH's rigorous accreditation processes will undoubtedly catalyse positive change within our healthcare ecosystem. Together, we will inspire healthcare providers to continuously improve their services, prioritise patient safety, and embrace innovation in healthcare practices. By joining forces, we are not only fostering a culture of excellence within the healthcare industry but also reinforcing the confidence of patients and their families in the care they receive."
Prof (Dr) Mahesh Verma, Chairperson, NABH, said, "Today, we embark on a transformative journey towards ensuring the highest standards of patient safety and healthcare quality. The partnership between NABH and NATHEALTH showcases our dedication to delivering world-class healthcare services in India. Together, we will forge new paths, share knowledge, and champion innovations that will redefine healthcare excellence. This collaboration signifies a united front in our quest to make healthcare safer and more reliable for every patient we serve."
Dr. Atul Mohan Kochhar, Chief Executive Officer, NABH, said, "Expressed his enthusiasm for the partnership, stating, "The signing of this MoU signifies an important step forward in our collective mission to enhance patient safety and healthcare quality in India. NABH/QCI, as the premier accreditation body, is dedicated to setting precise standards for healthcare institutions. By collaborating with NATHEALTH, we can foster a holistic approach to quality improvement, bringing together the strengths of the public and private sectors."
In a similar vein, Dr Ashutosh Raghuvanshi, President, NATHEALTH, said, "This collaboration underscores our unwavering commitment to promote a patient-centric healthcare system in India. We are looking forward to leveraging the combined experience and expertise of our members and partners to initiate transformative changes. Through our joint initiatives with NABH, our primary objective is to not only bolster patient safety and raise the standard of healthcare but also ensure that every individual receives a high standard of healthcare services. This partnership will act as a driving force for knowledge dissemination and substantial advancements in patient safety throughout India. Our overarching goal is to empower patients and equip them with the knowledge needed to make well-informed decisions."
NATHEALTH has also launched a public education campaign 'Choose Safer Healthcare' to create awareness and improve knowledge of the consumers around safety and precautions they need to take while availing healthcare services in hospitals, tests and diagnostics as well as while buying and taking medications. The objective of this campaign is to promote patient safety by increasing public awareness, enhancing understanding about quality and safety protocols and encourage them to take corrective measures in scenarios wherein quality is being compromised. To address this, NATHEALTH has launched a website which will act as a one-stop hub of resources needed to empower patients and citizens. Informative and animated videos, a comprehensive knowledge repository and visual material will be available in multiple languages. This user-friendly platform is designed to facilitate knowledge sharing in the healthcare industry.

Follow and connect with us on Facebook, Twitter, LinkedIn, Elets video