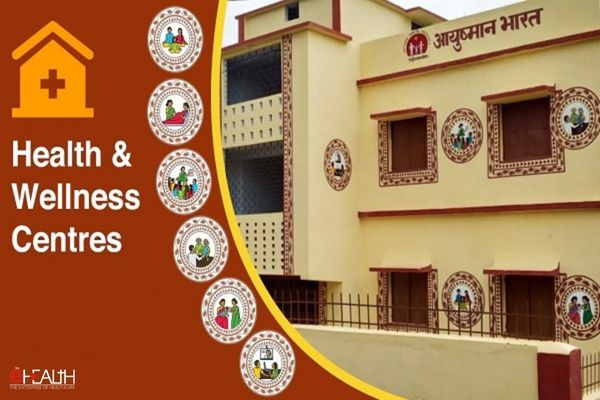 The three pillars of India's primary health care system are the Sub Health Center (Urban and Rural), Primary Health Centre (Urban and Rural), and Community Health Center (Urban and Rural). According to established standards, a PHC in rural areas is to be established for a population of 30,000 (in plains) and 20,000 (in hilly and tribal areas), and Sub Center for a population of 5,000 (in plains) and 3000 (in hilly and tribal areas), Community Health Center for a population of 1,20,000 (in plains) and 80,000 (in the hilly and tribal area). District Hospitals (DH) offer similar secondary care services, Sub-District Hospital (SDH), and First Referral Unit-community Health Centers.
Based on the suggestions received in the form of Programme Implementation Plans (PIPs) under the National Health Mission, the Ministry of Health and Family Welfare provides technical and financial support to the States/UTs under NHM to strengthen the public healthcare system, including support for human resources. According to the regulations and resources available, the Government of India grants approval for the proposals in the form of Record of Proceedings (RoPs).
The XV-Finance Commission has suggested grants to local governments totalling Rs. 70,051 Crores over five years (2021-2026) to improve state healthcare systems. With a budget of Rs. 64,180 crores, the Pradhan Mantri Ayushman Bharat Health Infrastructure Mission (PM-ABHIM) aims to develop the infrastructure for Sub-Health Centres, Urban Health and Wellness Centers, Support for Block Public Health Units, Integrated District Public Health Laboratories, and Critical Care Hospital Blocks.
Also read: Significant healthcare boost for Mizoram – 24 Health & Wellness Centres inaugurated
The government is assisting the States as part of Ayushman Bharat in converting Sub Health Centers and Primary Health Centers into Health and Wellness Centers across the nation to provide Comprehensive Primary Health Care (CPHC). 1,56,412 HWCs were operating as of January 31, 2023, across the entire nation.
Pradhan Mantri and Ayushman Bharat According to the Socio-Economic Caste Census, Jan Arogya Yojana (AB-PMJAY) offer health coverage to 10.74 crore poor and vulnerable households up to Rs. 5.00 lakh per family per year (SECC).

Follow and connect with us on Facebook, Twitter, LinkedIn, Elets video