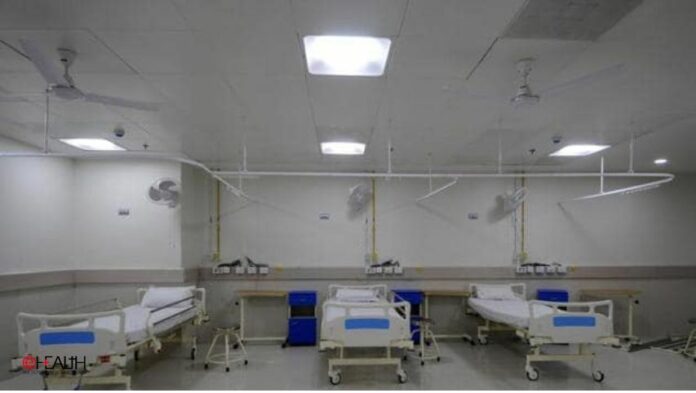 Manipal Hospitals has entered into a long-term collaboration with Raipur-based Goel Group of Industries for setting up a 300-bed high-end tertiary care healthcare facility in the city. The new, to-be-constructed facility would add to Manipal Hospital's integrated network of 28 hospitals spread across 15 cities with over 7,800 beds and a talented pool of 4,000 doctors and over 11,000 employees.
Goel Group, in close consultation with Manipal Hospitals, will be engaged in the construction and setting up of the marquee healthcare facility. The greenfield hospital would be built in phases, with an initial bed capacity of 300 beds and the potential to go up to over 500 beds. The project should be ready for commercial implementation three years from now. This facility, when completed, will provide Manipal Hospitals its maiden entry into the state capital in Central-East India and will be best placed to provide ease of access and comprehensive care to everyone across this fast-growing city and the region.
Speaking on the announcement, Dr Ranjan Pai, Chairman, Manipal Education and Medical Group, said, "We are pleased to enter into a partnership with Goel Group on the project, and this addition is in line with our strategy to enter state capitals and newer geographies. We believe that with our track record of superior clinical outcomes and patient services, segments in the state of Chhattisgarh and neighbouring states."
Narendra Goel, Managing Director, Goel Group, said, "We are glad to be collaborating with Manipal Hospitals, who are pioneers in the healthcare industry across the country. The Greenfield Project announcement is a great step towards affordable, quality, and accessible healthcare for all people. The pandemic has acted as a transformation catalyst, enabling our people for universal access to the best treatment services. The Goel Group and family have always believed that philanthropic activities and business strategy are not antagonistic to each other and that a synergy between the two is beneficial for society and the nation at large. Together with Manipal Hospitals, we aim to provide the much-needed fillip to bring in the strong clinical expertise and experience of top specialists from across the country, coupled with the finest infrastructure that we are known to offer.


Follow and connect with us on Facebook, Twitter, LinkedIn, Elets video