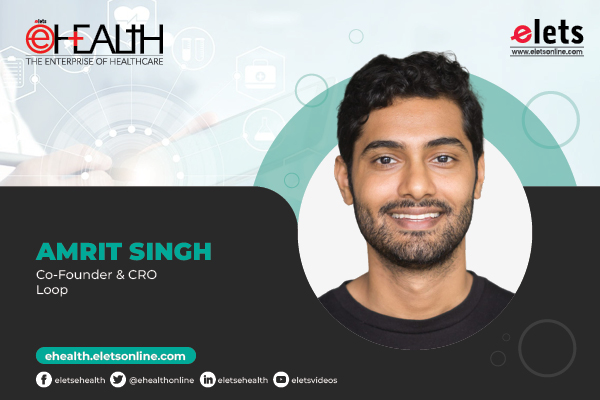 The year 2022 has been difficult for Indian startups to raise venture funds. Reports show that fund-raising has dropped 33 per cent quarter-on-quarter this year, in sharp contrast to 2021, when a blessing of Unicorns was created in India across the year. However, in 2022, a combination of factors ranging from market instability and economic turbulence to geopolitical escalations have created a perfect storm that has led to funding entities either being cautious or playing the waiting game when it comes to decisions on funding startups.
Fundraising is difficult right now. Investors want to double down on their winners, rather than taking new bets. Markets like crypto and web have completely cooled off. Famous incubator Y-Combinator has slashed its batch size in half. Healthcare startups however are bucking the trend. Why?
The pandemic has accelerated healthcare innovations like never before and crunched five or ten years' worth of innovation into a much smaller time frame. There is a general acceptance of health as being an asset much like skill is. India is seeing a rise in corporate employees and citizens being more aware of things like preventive healthcare, proactive health checkups, diet, physical exercise, mental health, general health, and well-being. The pandemic also brought to light glaring issues in healthcare access and provisioning – financial pressures that people had to endure in getting good quality care, having limited access to medical infrastructure, reliable doctor consultations and medication, quality monitoring while being afflicted with COVID-19 and also dealing with the operational complexity across the network of insurers, clinics, hospitals, and doctors. Corporates are realising that just providing insurance cover is not a good enough health benefit. Moreover, there were also gaps in guiding people on preventive healthcare and safeguards against COVID-19 in terms of how to improve their lifestyle, and which insurance packages to choose, among other things.
These gaps have led to the creation of a parallel digital health ecosystem that leverages technology to try and plug gaps both in terms of taking care of people when they are sick and helping them stay healthy so that they don't fall sick. In the last few years, innovative startups are using technology to solve numerous problems around sick care and preventive healthcare and this is what is making this sector attractive for investors as compared to other sectors.
Apart from these tailwinds, what makes health tech attractive to investors? Investment in one's health can transcend market conditions and is seen as an essential service post pandemic and is not really a "frontier market" where many startups play in and is fraught with risk. This means that demand can grow even during a market downturn. Secondly, penetration of health tech services in the Indian market is very low (<1 per cent) and today, it only touches certain segments of major cities.
There is a huge untapped market across major and minor cities in India and also in non-urban sectors. Thirdly, it is an ecosystem play, where several categories like diagnostics, clinical services, hospitals, pharmacies, health insurance, and wellness are converging and collaborating, which creates a virtuous cycle where everyone grows.
While the creation of a complete digital health ecosystem that serves hundreds of millions of Indians will take a few more years, strong foundations are being built today by this generation of health tech startups, backed by visionary investors. Once funding winter ends, the sky's the limit for this important sector.
Views expressed by Amrit Singh, Co-Founder & CRO, Loop


Follow and connect with us on Facebook, Twitter, LinkedIn, Elets video