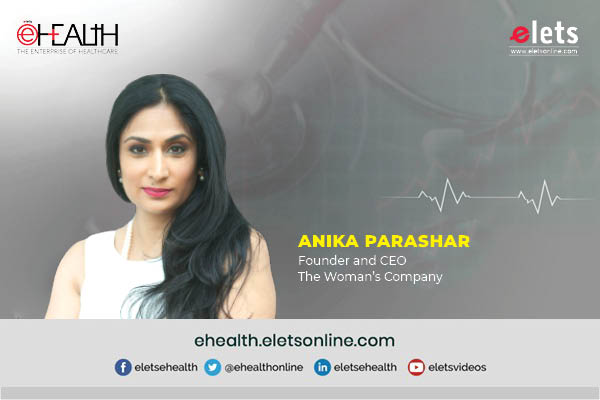 The COVID-19 pandemic monumentally increased stress on the healthcare sector. It brought to light some massive gaps in the healthcare industry leaving the industry vulnerable. These gaps and shortcomings have paved the way for new startups to take the baton and change the sector, especially with technology and innovation.
For instance, AI-backed solutions have found a strong footing across all sectors, including the healthcare industry. Allowing for remote healthcare monitoring and treatment in case of uncritical situations, AI has helped the healthcare sector go digital. In the wake of the pandemic, startups moved beyond lab solutions to bring healthcare to our doorstep. From drone deliveries to robotics and automation in hospitals and healthcare logistics, to smart stethoscopes. India's healthcare start-ups are gaining momentum.
According to Tracxn Technologies, a global platform to track innovative companies, there were 7,128 health tech start-ups in India as of March 24, 2022. Here is how technology and innovation in the startup healthcare space are accelerating the medical sector.
Femtech – The taboos surrounding women's health, especially menstruation, and fertility have dictated the feminine hygiene sector for a long time. However, the pandemic brought about the need to shed these taboos and address the issues plaguing the women's health sector. Today, multiple femtech startups have brought these issues to the limelight and made them a part of the mainstream debate. Cycle trackers, women wellness, sustainable hygiene products, supportive eco-systems etc, have become mainstream. The growth of the fem-tech evolution has forced companies to look at feminine hygiene as an essential issue to tackle and address with a solution-oriented approach. Innovations such as sustainable period products, and the compassion pad by The Woman Company not only focus on selling the product but also invest in building communities leading to wellness.
1. Vital doorstep deliveries – Healthcare sector truly pivoted towards digitisation with Q-commerce and E-commerce. Many startups and even incumbent healthcare companies are now offering doorstep delivery of medicines on Q-commerce and e- commerce platforms. Increased flexibility regarding micro-warehousing, tie-up with neighbourhood chemist shops, inventory management, and automation to help orders in reaching their customers faster. These are the key areas that tech startups are focusing on.
2. AI for Drug development and Diagnosis – AI is crucial for efficient and rapid processing and decision making. Machine learning has been augmenting the testing and development of new pharmaceuticals and innovative diagnoses. Innovations like EMR apps to access patients' records in a real time frame anywhere are proving beneficial for doctors. EMR on mobile is convenient for both in person and online consultations.
E-pharmacy and e-health are helping individuals explore areas of connecting with doctors in their vicinity or avail of their services in-person as well as online. AI powered treatments, innovation in sustainable medical products, and extended and augmented reality consultations are a few of the group-breaking innovations in the healthcare sector.
Views expressed by Anika Parashar, Founder and CEO of The Woman's Company


Follow and connect with us on Facebook, Twitter, LinkedIn, Elets video