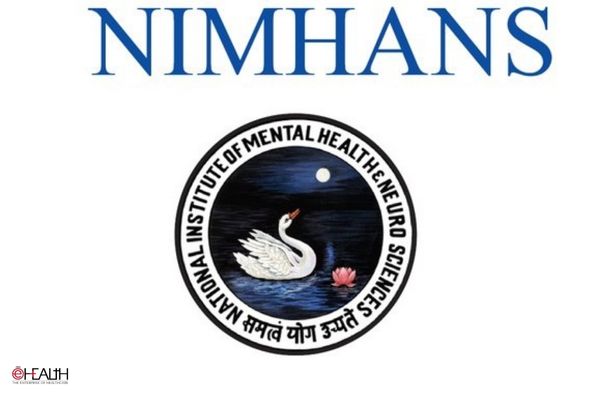 As part of a collaboration between the National Institute of Mental Health and Neuro-Sciences (NIMHANS) and HelpAge India, an NGO that works with the elderly, the National Institute of Mental Health and Neuro-Sciences (NIMHANS) will train 10,000 mental health workers in psychiatric support for seniors who have been diagnosed with depression and dementia across the nation.
'Sarthak', a community-based initiative for the psychological well-being of the aged, is educating nurses, healthcare workers, and volunteers about geriatric mental health.
According to Dr PT Shivakumar, Additional Professor of Psychiatry, NIMHANS, a more significant proportion of the elderly have subsyndromal mental health issues requiring psychosocial support. He stated, "Awareness and education about mental health are the key mechanisms through which mental health concerns can be identified and appropriate measures are taken. Caregivers and community workers need to look out for those signs. Therefore, the role of community-based systems is vital in addressing the issue."
A customised module will be formed for each variety of non-specialised health workers and district caregivers as a result of this collaboration.
Inaugurating the initiative, Dr Vinod Ok Paul, Member NITI Aayog, mentioned that skilled professionals would go a great distance in offering a lot of wanted care to individuals. "The psychiatrist scarcity in the country is worrying. Steps are being taken by the government to correct this, such as augmentation of psychiatry seats and emphasising nursing care. Primary healthcare takes care of 90 per cent of health problems that do not need specialists. A graded care model such as this is much required," he added.
Rumjhum Chatterjee, Vice-Chairperson, HelpAge India, mentioned that over 20 per cent of adults aged 60 and above endure psychological or neurological dysfunction, with the commonest problems being dementia and melancholy. "In June 2021, HelpAge undertook a study in the midst of the pandemic; in a sample size of about 5,000 people, 60 per cent reported feeling loneliness or issues of isolation and 40 per cent were already very depressed. This requires urgent attention as the problem is going to multiply," she added.
In line with the Longitudinal Ageing Research of India (LASI) report, by 2050, 14 million senior residents in India could be impacted by psychological well-being points, from 5 million now. "This is a staggering number and we have some serious challenges as a nation to manage this. Today, only 2 out 10 older persons suffering from mental disorders are receiving any kind of support. While we need approximately 13,000 psychiatrists to address these issues, we have only 3,500, which translates to 1 psychiatrist attending to over 2 lakh people," added Chatterjee.


Follow and connect with us on Facebook, Twitter, LinkedIn, Elets video