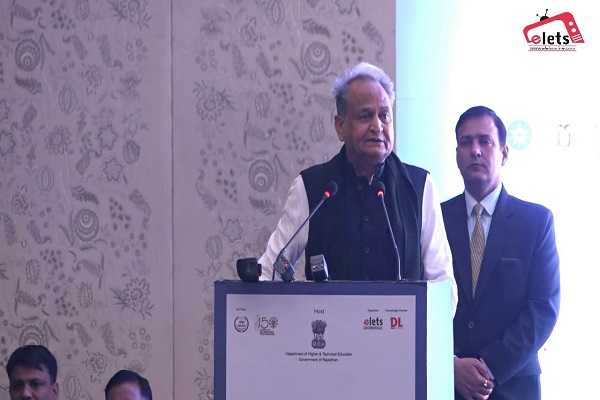 Ashok Gehlot, Chief Minister of Rajasthan, stated on Thursday that both the federal and state governments had prioritised the health sector and that there had been a significant rise in the number of seats available for medical programmes. A medical college will be located in each of Rajasthan's 33 districts.
On Thursday, CM Gehlot spoke at a gathering of medical college principals that took place at the Chief Minister's residence. He spoke with the administrators of all the state's medical schools and solicited opinion on the various state government health programmes.
According to him, the number of MBBS and MD seats has increased dramatically. Medical colleges used to have 100–50 seats. The Indian government has given attention to medical issues, as have the state governments. He did add, though, that the administrators now have to guarantee that kids aspiring to become doctors receive a top-notch education.
The UPA administration in the country launched the idea to establish new medical colleges. According to Gehlot, this programme was introduced by the UPA government at the time, but fortunately, it was continued by the NDA administration. There are medical colleges in 30 of Rajasthan's 33 districts, and businessman Gautam Adani has announced plans to build medical schools in two districts.
He has issued directives for the implementation of a code of conduct for the efficient administration, upkeep, and cleanliness of the state's public hospitals. With this, action will be taken to stop those who spread filth across the hospital grounds, as well as to stop pointless movement within hospitals.


Follow and connect with us on Facebook, Twitter, LinkedIn, Elets video