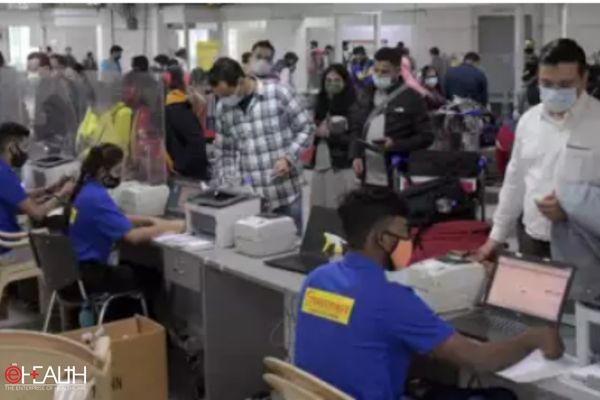 As part of its 'Heal in India' campaign, the Indian government is planning to deploy language interpreters and set up specialised health desks at 10 airports. This also includes simplified visa norms in order to boost medical tourism in the country.
Further, in partnership with the National Health Authority, the Health Ministry is set to launch a multilingual portal under the initiative that would serve as a one-stop shop for all services offered by hospitals with an interface for international patients and medical travel facilitators.
Further, the multilingual portal will display standardised package rates based on hospital classifications and various medical delivery systems, including both conventional and new technologies. Additionally, there will be a section for filing grievances by the patients as well as an option to submit feedback.
Moreover, a mechanism would also be put in place to track patients' journeys by creating a unique health ID as part of the Ayushman Bharat Digital Mission framework and monitor service delivery in certain Indian healthcare facilities.
The official announcement is expected to be made by Prime Minister Narendra Modi on August 15.
According to reports, the government has identified 44 nations from which a significant number of people travel to India for medical treatment. The cost and quality of treatment in these countries were also taken into consideration, the reports added.
Reportedly, the 10 airports which witness higher footfalls of patients from the identified 44 countries include Delhi, Mumbai, Chennai, Bengaluru, Kolkata, Visakhapatnam, Kochi, Ahmedabad, Hyderabad, and Guwahati.
Further, the Health Ministry has developed a plan to enhance the infrastructure at 37 hospitals spread across 17 cities in 12 states, including Delhi, Gujarat, Karnataka, Haryana, Kerala, Maharashtra, Punjab, Tamil Nadu, Telangana, West Bengal, and Assam, which see a large influx of foreign patients seeking medical care and wellness treatments.
Besides, the government is also seeking to relax the medical standards visas for patients and their companions from the 44 identified countries.
In an attempt to boost medical travel, the Health Ministry is collaborating with the Ministries of Tourism, Ayush, Civil Aviation, and External Affairs as well as hospitals and other stakeholders, to develop a plan for connecting patients from abroad with Indian healthcare facilities.
According to reports, a nodal agency called the Medical Value Travel Council has been established as part of the endeavour to provide an institutional framework for the streamlined integration of all stakeholders. It is co-chaired by the health and tourism ministries.
Reportedly, 88 per cent of the total international patients visiting India come from Bangladesh, Iraq, Maldives, Afghanistan, Oman, Yemen, Sudan, Kenya, Nigeria, and Tanzania. 54 per cent of the total medical tourists come from Bangladesh alone.
The most popular treatments in India for foreign patients are for kidney, diabetes, and cardiovascular disorders. Along with seeking modern medical care, many tourists also travel to India for its wellness and Ayush offering.
The 'Heal in India' project seeks to establish India as a major destination for health and wellness tourism worldwide. According to estimates, the medical tourism market, which was valued at $6 billiob in the 2020 fiscal year, is expected to reach $13 billion by 2026.


Follow and connect with us on Facebook, Twitter, LinkedIn, Elets video