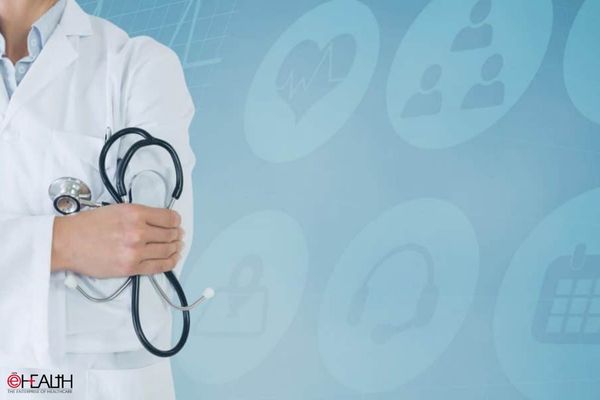 Kerala based healthcare IoT (Internet of Things) startup company Evelabs Technologies announced that it has received investments to the tune of $200,000 from JITO Angel Network, Smart Sparks Angel Network, and six private investors.
Dripo, the pilot product of Evelabs, is a connected infusion monitor which helps healthcare practitioners lead infusion therapy.
The six-year-old company is co-founded by Sanjai Rajendran, Sruthy Gopal, and Vishnu MS, and is based out of Kerala Technology Innovation Zone at Maker Village in Kalamassery, Ernakulam District.
The investments in Evelabs have come at a crucial juncture as a recent RedSeer Consulting report, has projected that the gross merchandise value of the Indian e-health industry will clock $9–12 Bn by 2025 and $40 Bn by 2040.
Talking about the prospects of the sector, Anoop Ambika, CEO, of Kerala Startup Mission said, "The growth shows a huge opportunity for companies in this segment."
Sharing his views, Vishnu, CEO, of Evelabs Technologies said that Dripo is a user-friendly portable device that keeps check of the rate of infusion for variations and blocks, thereby enabling healthcare centres to improve IV medication through digital transformation.
He said, "IV therapy is the most common and effective method of administering medicines, but it is prone to adverse events generated by the wrong dosage, especially in resource deficient settings."
With an ISO13485-certified production, Evelabs Technologies is working on connected devices for in-patient experience and making sure safety in hospitals and home care.
It enjoys the support of organizations viz., BIRAC, DERBI Foundation, Department of Biotechnology, IITMK Maker Village, IKP Hyderabad, Kerala Startup Mission, and TIMED-Sree Chitra Institute of Medical Sciences.
Speaking about the company's reputation as a medical device manufacturer, Vishnu said, "It is important for us to collaborate with responsible and matured investors who support the relatively long technology development cycle."
Sharing his views, Sunil Kumar Singhvi, Vice-Chairman, JITO Angel Network, said, "The health tech sector in India is getting more and more interesting with the deployment of deep tech tools such as the internet of things, artificial intelligence, and machine learning."
He added, "Although we are sector agnostic, we do believe that supporting healthcare start-ups serves a larger goal of providing Indians with better facilities in healthcare."
"Evelabs' IoT-enabled solution to improve clinical efficiency and ensure patient safety is a special draw for us, who are always looking for unique solutions to problems. We are glad to be one of the early-stage investors in Evelabs and support it in its growth journey," Singhvi said further.
Evelabs has been bestowed with various honors like – The Consortium of Accredited Healthcare Organisations (CAHO) Award 2019, the Alphagear pitch competition in the United States in 2019, the Medical Innovation Awards in 2018, the KSID Innovation Award in 2019, the Tie-Con Kerala Pitch Competition in 2018, and the HDFC Parivarthan Grant for Social Impact in 2018.
In addition to this, Evelabs was chosen as one of the top 25 social impact startups for the Global Innovation Challenge-India, hosted by Singularity University in 2017, and it won the Best Interaction Design Project award in 2016 CII India Design Awards.

Follow and connect with us on Facebook, Twitter, LinkedIn, Elets video