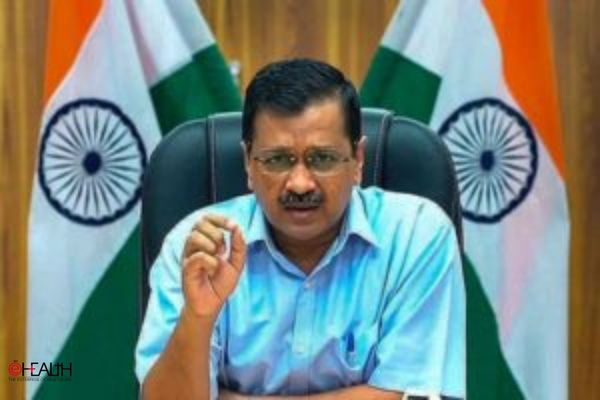 Delhi Chief Minister Arvind Kejriwal, on Wednesday, launched a national mission called 'Make India No 1' at Talkatora Stadium, Delhi. According to the chief minister, to accomplish this mission, providing free education and healthcare to citizens, employment to youths, equal rights and dignity to women, and fair price to farmers for their products is needed.
Addressing the gathering on the occasion, he urged 130 crore citizens of the country to join the mission and help make it a success. The initiative aims to make India the number one country in the world and calls on all citizens and political parties to join it.
In his statement, the CM mentioned, "We have to make India the number 1 nation in the world, once again. We are beginning a national mission called 'Make India No.1' today. Every citizen of this country has to be connected to this mission."
Even after 75 years of Independence, Kejriwal claimed that the country still lags behind several nations that gained independence much later. He further added that 27 crore children go to school every day and India can become the No. 1 country in the world only if provided with quality education for free of cost.
"It has been 75 years of independence. In these 75 years, we achieved a lot, India gained a lot but there's anger, a question among people that several small nations who attained independence after us, surpassed us…Why did India lag behind? Every citizen is asking this. We will have to open schools in every nook and corner of the country, no matter how much money we spend. Once we provide good education, children will go on to become doctors, engineers, etc., and make the country rich eventually," he added.
Furthermore, the CM claimed that providing every individual with free healthcare services is the need of the hour and thus will travel across the country, encouraging people as part of the mission. "The life of every Indian is very important to us. For this, it is important to open hospitals, mohalla clinics, and dispensaries in every corner of the country," he said.
Moreover, asserting that the mission is apolitical in nature, he urged the Union government to utilise the Delhi government's expertise for improving school education and healthcare facilities across India. "This is not the mission of a political party, it's a national mission. I call upon the BJP and all other parties to come forward and join this initiative to make India the number one country in the world. We are ready to work with the Centre to improve health services and education. I also request the Centre to stop calling them freebies," the CM said during an online press conference.
There is a need to launch government schools on a large scale, improve them, regularise guest teachers, and train teachers for children's future. Then India can become a 'rich country,' the chief minister stated.


Follow and connect with us on Facebook, Twitter, LinkedIn, Elets video