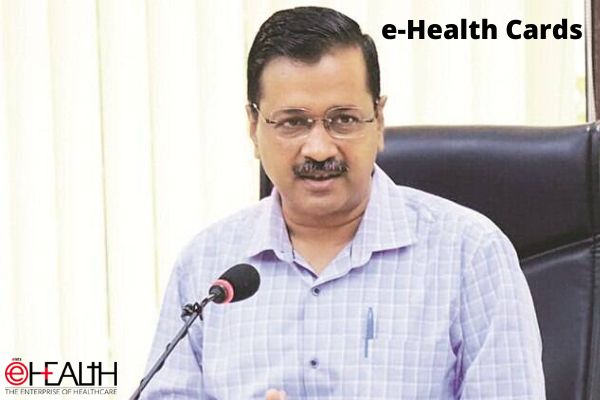 To create a comprehensive health database for its much-awaited e-health cards and health information management system (HIMS), the Delhi government plans to begin a door-to-door survey in August.
The health department officials have announced that the door-to-door survey will be conducted throughout the city, to gather basic data including age, gender, history of significant health issues, progression with ongoing treatments, drug allergies, and history of operations, among other aspects.
The Delhi government claimed that the HIMS and e-health card programmes would 'revolutionise Delhi's healthcare system.'
In order to fulfill the government deadline of 2023 for the completion of e-card distribution, the health department is moving rapidly to implement the HIMS in all public hospitals. Private hospitals will gradually be connected to it as well.
The HIMS will assist government hospitals to record and monitor each patient's medical history so that the collected data can be used in the treatment of the patients in the years to come.
Under the e-health card project, QR code-based cards will be issued to residents of Delhi on the basis of voter ID and population registry, from which demographic and basic clinical information of each patient can be obtained. Family mapping will be done through e-health cards for health schemes and programmes, a senior health department official stated.
Additionally, citizens may apply for the QR code-based health cards directly through a dedicated website and mobile application or in person at mohalla clinics, dispensaries, and government hospitals in Delhi.
After the HIMS implementation, Delhi will be the first city in the country with a cloud-based health management system. Presently, such a system is accessible in Sweden, Uganda, and Germany.
All services connected to patient care, including those related to hospital administration, planning and budgeting, supply chain management, back-end services, and processes, will be consolidated under this system.
According to a senior health department official, "The goal behind this information database is that if a patient is referred to a bigger hospital or wants to continue their treatment at another institution, they will no longer have to narrate their symptoms, medical history, and treatment course."
"Once their information is placed into the system, their treatment can continue in any hospital based on their digital records," he added.
The statement further mentioned long queues will no longer be a problem when HIMS is implemented. By using an online gateway from the convenience of their homes, people would be able to make an appointment with the doctor they want to visit and be able to receive counsel as per that.
Recently, Chief Minister Arvind Kejriwal called a high-level meeting to evaluate the Health Information Management System (HIMS) and gave departments instructions to provide e-health cards to Delhi residents by the end of the year.
With the help of an e-health card, a person will be able to receive treatment at any hospital that is connected to the HIMS system that has their complete medical history. If one possesses this card, they will not be required to carry medical records and other medical documents.

Follow and connect with us on Facebook, Twitter, LinkedIn, Elets video