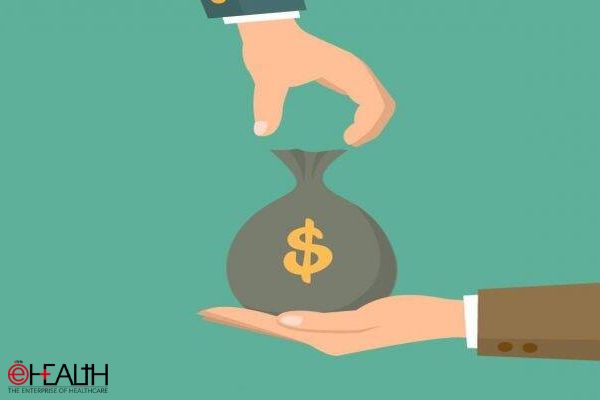 Healthtech company Kindly has raised $3.25 Mn from Gaingels, DG Daiwa, Olive Tree, Soma, and Y Combinator. The healthtech start-up aims to assist men and women in entire Asia through its diagnostic-first approach. The company focuses primarily on sexual wellbeing and lifestyle disorders.
Kindly said it will use the funds to boost its growth and expansion throughout India and worldwide markets. It said it is soon going to launch its app. To carry forward its plan, the company plans to enroll 130 Mn users who will benefit from Kindly's full-stack solutions and boost its position as a tech-enabled lifestyle brand.
Kindly offers a range of sexual health consultation services, including at-home testing, quick expert consultations, and doctor-endorsed supplements. It claims to be the first company in India to offer at-home sperm testing that are targeted at both reproductive problems and the lifestyle conditions which are now quite prevalent in both men and women.
The Bengaluru-based start-up said it offers a scientifically valid solution for sperm health and sexual performance for men, PCOS, irregular periods and period pain and low libido for women.
To cater to the demands of both genders, its offerings are divided into KindlyHis and KindlyHers. While KindlyHers focuses on women's holistic wellbeing and offers goods and services for sexual, menstrual, and hormonal wellness, KindlyHis is primarily driving the discourse around sexual performance and sperm health.
Therefore, the company launched by Nilay Malhotra and Raj Garg in May 2022, is claimed to be a sexual performance and lifestyle brand that provides such solutions for everyone. Kindly's Founder and CEO, Nilay Mehrotra, stated, "We've attracted investors from around the world and this bodes well for our expansion into markets beyond India. The whole team is passionate about empowering people to explore their sexual wellness safely and confidently and this shows in our community engagement and growth numbers. We're breaking new ground with an all-inclusive approach to lifestyle and sexual disorders, something which hasn't been done before. The funding will elevate us from a disruptor brand to a market leader in the lifestyle and sexual wellness market. With fresh product lines, a tech-enabled platform for easy access to our services, and our intention for global expansion, we are poised to enter the next phase of our growth."
Sexual wellness issues affect both men and women, but because these issues are underreported and stigmatised in society, neither group seeks assistance.
"As a growth-stage investor focused on bio-health-led businesses, we are excited to partner with Kindly. It is pioneering at-home semen testing in Asia and providing sexual wellness solutions. The wellness market has changed dramatically over the last year, and we believe the demand for at-home diagnostics will only continue to grow. Kindly's diagnostics first-based model is well positioned for success, and we believe it has the potential to grow", said Takeshi Kanamori, Managing Director, DG Daiwa Ventures.

Follow and connect with us on Facebook, Twitter, LinkedIn, Elets video