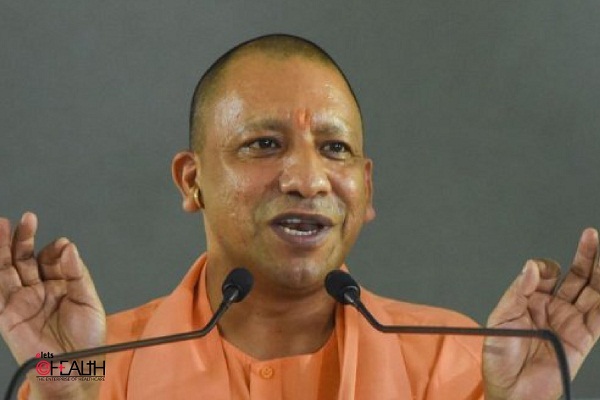 On the completion of 100 days of the second term of the BJP government in Uttar Pradesh, Chief Minister Yogi Adityanath highlighted the success of the Communicable Disease Campaign and Dastak campaign, saying that the death rate due to Japanese Encephalitis has been brought down by 95 percent.
While addressing the public on the completion of 100 days of his government, the Chief Minister said, "Better public health is not only the result of good treatment, but awareness, inter-departmental coordination, and teamwork play a huge role in achieving this. As a result of all these elements, Eastern Uttar Pradesh is moving quickly towards the complete eradication of encephalitis."

Aiming to prevent all water-borne and mosquito-borne diseases during the summers and subsequent rainy season, the Yogi Government launched a special communicable disease campaign on July 1.
He said that five years ago, as soon as the month of July started, deaths due to encephalitis started occurring in eastern Uttar Pradesh. But, under the BJP governance, Asha workers, Anganwadi workers, Panchayati Raj Department, Department of Child Development and Nutrition and Department of Empowerment of Persons with Disabilities have joined hands with Health and Medical Department, UNICEF, WHO, and PATH organisations, which helped the state to successfully control encephalitis and other communicable diseases.
The Japanese Encephalitis death rate has been reduced by 95 percent and now there are hundreds of health, wellness and encephalitis treatment centres, which help in controlling the diseases that get triggered in the rainy season.
"Whether it is Japanese Encephalitis or Acute Encephalitis Syndrome, campaigns like special communicable disease control and Dastak are very important for their complete eradication," said the CM.
A door-to-door Dastak campaign will start in the state from July 16 to 31 to prevent the spread of encephalitis, malaria, dengue, filariasis and Chikungunya. Under this campaign, medical teams will go door-to-door to identify patients suffering from infectious diseases.
By joining collectively with the Special Communicable Disease Control Campaign and Dastak Abhiyan, UP will be able to get effective control over every communicable disease. Under the campaign, Asha workers, Anganwadi workers, employees of many departments including the health department, and people of various organisations will visit door-to-door and make people aware of the ways to prevent the disease. If anyone is found ill, they will also arrange for treatment and provide a medical kit.
The health department has been asked to coordinate with other departments to ensure all the necessary arrangements have been made to prevent the spread of encephalitis, malaria, and other diseases.

Follow and connect with us on Facebook, Twitter, LinkedIn, Elets video