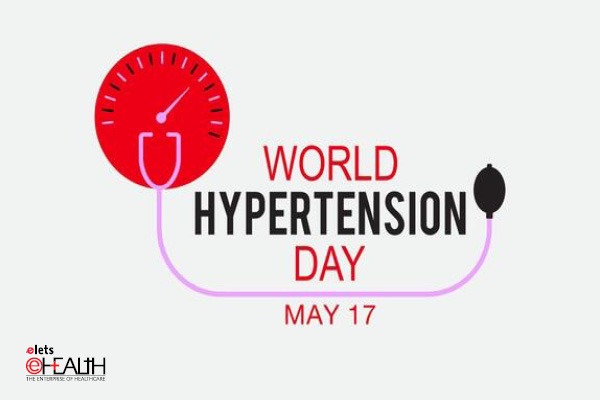 Regular monitoring of blood pressure has become essential to ward off the growing menace of high blood pressure or hypertension and associated diseases. A healthy heart is essential for a healthy body. World Hypertension Day being celebrated today highlights the theme 'Measure Your Blood Pressure Accurately, Control it, Live Longer'. The day is significant as it focuses on creating effective communication about the importance of monitoring and maintaining a healthy lifestyle and blood pressure.
Medical experts attribute a high salt, fat, and/or cholesterol diet as one of the most common causes of high blood pressure. According to the World Health Organization (WHO), the number of adults with hypertension increased from 594 million in 1975 to 1.13 billion in 2015, with the increase seen largely in low- and middle-income countries. The world health organization is supporting countries to reduce hypertension as a public health problem.

In 2021, the WHO released new guidelines on the pharmacological treatment of hypertension in adults. Some prevention suggested by WHO are:
·        Reducing salt intake (to less than 5g daily)
·        Eating more fruit and vegetables
·        Being physically active on a regular basis
·        Avoiding use of tobacco
·        Reducing alcohol consumption
·        Limiting the intake of foods high in saturated fats
·        Eliminating/reducing trans fats in diet
In today's busy world, people forget to take care of themselves. Lifestyle induced stress, tension lead to high blood pressure and most of the time people can't identify the symptoms or tend to neglect them. The age bracket being affected by hypertension too has widened and that's one of the primary reasons why raising awareness about this growing health issue has become necessary.

Follow and connect with us on Facebook, Twitter, LinkedIn, Elets video