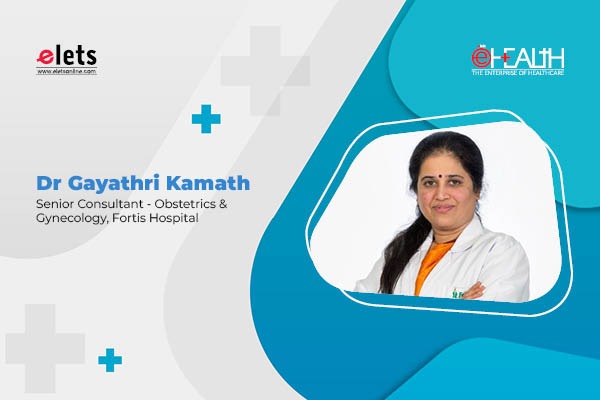 Menstruation is a natural physiological process that women and adolescent girls go through once a month. The ability to regulate menstruation hygienically is critical to women's dignity and well-being along with being an essential component of basic hygiene, sanitation, and reproductive health care. Menstruating women's health and social life are harmed by a lack of understanding of physiology, an unscientific attitude, myths, and misunderstandings. Unfortunately, in many communities, it remains a taboo subject buried in a culture of silence and shame.
The use of safe or hygienic materials to trap or collect menstrual blood, such as sanitary pads, a clean fabric, or a menstrual cup is an important part of hygienic management. According to the National Family and Health Survey 4, 58% of young Indian women (15-24 years old) use a sanitary method of protection (mainly sanitary pads), a considerable rise from the 12%, undoubtedly a result of the increased focus on menstrual hygiene management (MHM) in India in recent years.

Initiatives in India to control menstrual hygiene
The number of women in the reproductive age range (15–49 years) in India exceeds 31 crores (Census 2011). Considering the magnitude of morbidity and poor quality of life that a woman would face in the absence of proper MHM perception and practices in the country, the Government of India incorporated MHM into national policies and programmes as part of initiatives to improve the health, well-being, and nutritional status of adolescent girls and women, as well as to reduce adolescent girls' school absenteeism. UNICEF has also played an important role in increasing awareness, addressing behavior change, improving the capacity of the frontline community cadre, sensitizing key stakeholders, and establishing wash facilities.
The "Swachh Bharat: Swachh Vidyalaya" programme was started to guarantee that every school in India has a set of functional and well-maintained WASH facilities, such as soap, private changing room, appropriate water for washing, and disposal facilities for spent menstrual absorbents.
The increasing availability of sanitary menstrual hygiene products:
The availability of sanitary menstrual absorbents at reasonable prices is a critical predictor of appropriate menstrual management practice. Various programmes have been launched throughout the years, and the National Family Health Survey 4 (NFHS 4) statistics reveal that 57.6 percent of women use sanitary techniques for menstruation protection. However, in the current Indian environment, the availability and accessibility of clean and safe menstrual absorbents for all women including the rural areas appear to be a faraway dream.
However, in demanding circumstances or owing to a lack of information, these reusable fabrics are frequently not cleaned adequately with soap and clean water, and societal taboos also limit women from drying them indoors, away from sunlight. Compostable disposables (e.g., sanitary pads made from locally grown materials such as bamboo, banana stem fibre, and sugarcane waste, as well as reusable cloth pads) are scarce and expensive, whereas non-compostable disposables (e.g., cellulose-based sanitary pads with plastic barriers) have the largest market share, although they are still beyond of reach for low-income families. Menstrual cup may be the way forward for most women as it is a sustainable cost-effective hygienic option. As health care providers we may have to also make women understand the benefits of a cup visavis a pad
The challenges:
Menstrual hygiene management awareness: minimizing impediments
Various studies from around the country have found that knowledge and comprehension of menstruation as a normal biological process is abysmally low in various segments of society. To modify the long-held societal attitudes around menstruation and to break the culture of silence, all-out efforts are required.
For adolescents' healthy development, puberty education must integrate MHM at the curricular level. Capacity building of schoolteachers and health care providers, including AWWs, to disseminate timely and accurate information to both boys and girls on the biological and psychosocial aspects of puberty, menstruation, and MHM tailored to local contexts, rather than focusing solely on the practical aspects of managing menstruation, i.e., product use would improve the awareness programmes overall effectiveness.
Male sensitisation at the community level to raise knowledge and thus develop supportive attitudes will have a greater impact on eliminating discriminatory behaviours encountered by women. The issue, however, is to develop suitable and effective communication tools to create dialogue and ensure stakeholders understand the value of MHM.
Conclusion:
Menstrual hygiene is linked to gender equality and basic human rights, and it benefits women's health, confidence, and self-esteem.
Concerns are numerous, necessitating coordinated multisectoral inputs and interventions to break social taboos, myths, and misconceptions by supporting innovative sustainable solutions for manufacturing and distributing low-cost, high-quality sanitary pads, as well as addressing the growing problem of safely disposing of menstrual waste. Ensuring menstrual hygiene for girls and women should be prioritized on the development agenda, which demands immediate and aggressive effort from all key stakeholders to alter the menstrual hygiene landscape in India. Indicators under the Swachh Bharat Mission Guidelines are also being developed to quantify the amount of accomplishment in MHM in India. Furthermore, establishing realistic timeframes for demonstrating effective implementation of current policies and programmes would be a welcome attempt for delivering basic hygiene and reproductive care to girls and women.
Views expressed by Dr. Gayathri Kamath, Senior Consultant – Obstetrics & Gynaecology, Fortis Hospital

Follow and connect with us on Facebook, Twitter, LinkedIn, Elets video