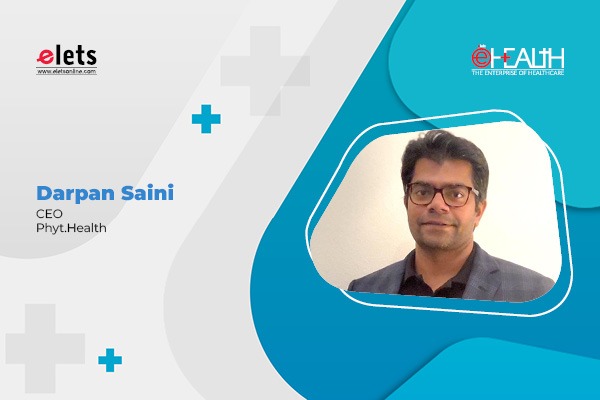 Use of digital physiotherapy for mass application is gaining popularity in the healthcare domain. When it comes to how digital therapy may impact healthcare in the coming years, what stands out is the benefits of personalization and individualization to reinforce healthy behaviours, and the promise of greater patient engagement. And although challenges remain, the healthcare industry is optimistic that digital intervention will improve patient outcomes and their overall wealth substantially.
 In fact, a new study of 27,000 virtual physiotherapy patients has concluded that digital physiotherapy must become a significant part of the treatment mix post COVID-19.
While a lot of you may think that physiotherapy is predominantly about 'hands on' manual therapy, this study challenges the very notion. It essentially argues that doctors and physiotherapists utilise virtual physiotherapy in addition to exercises and guide their patients through self-treatment techniques such as joint mobilisation and trigger point release techniques, substituting the traditional face to face physiotherapy approach.
This approach is more patient centric and is in line with the whole trend of consumerism in health care that's taken precedence of late. While it might be a greater challenge to win the trust of some newly registered patients via digital means due to this potential trust issue, the data does prove its efficiency and makes a strong case for larger adoption.
WHY?
The answer is simple. This form of digital physiotherapy works extremely well for both parties in question – The doctors and practitioners in hospitals and clinics, and the patients themselves. With lesser time focused on travelling and coordination, both parties essentially save a large chunk of their valuable time (and space in the case of hospitals) and manage to tackle the problem faced virtually through visual discourse and a few simple tests to ascertain the condition and its severity.
Key benefits identified around virtual treatment included the convenience of not having to leave the house or book time off work, and the ability of digital tools such as videos, diaries and reports to engage patients in their recovery. The study found that patients who accessed video demonstrations again after the session, achieved the best results overall.
Practitioners have found that patients are generally more motivated to learn during video appointments as they know that manual therapy isn't an option, and they also like the fact that they get a peek into the real life situation of the patient at home, where he can see his workplace, seating arrangement, bedding etc. To ascertain whether any of these variables are having an adverse effect on his musculoskeletal health.
From initial discussions with providers and patients both, digital physiotherapy definitely seems effective as and, in some cases more effective than, in-person treatment.
WHY SHOULD CLINICS AND HOSPITALS ADOPT TELEHEALTH AS THE WAY FORWARD?
Think space. Think time. Think effort. Think efficiency.
All these variables come into play when considering telehealth as an alternate form of treatment for physiotherapy patients. A Hospital or clinic with well-trained physiotherapists has a number of reasons to benefit from this form of medicine. A few of them are:
1) Happier Patients:
The patients get to choose a time of treatment that suits them best. They can ask the physiotherapist any doubts or grievances they have, and access all their records including prescribed exercises at any time they choose. They can also conduct the exercise sessions that are AI (Artificial Intelligence) led at a time of their choice and still get the proper guidance in terms of form and technique without having to wait for the doctor to get free.
2) Saves Time: Virtual means the patients can access their physiotherapists from the comfort of their home and don't have to waste time in transit to and from the clinic. The Doctors too don't need to waste time maintaining and managing prescriptions and patient history since it's all automatically stored on the App being used.
3) More Patients:
Once the process is streamlined and treatments are automated, doctors are relatively more free because of the load being shared by the AI and tech and can focus on treating more patients rather than hand holding their current patients only. The opportunity to scale up is immense.
4) Streamline prescriptions and records: Hospitals usually have rooms full of files and paperwork, the good thing about this is that none of them will come through the physiotherapy department. Automated record tracking and mapping and clubbing together of similar cases to standardize treatments saves time, effort and manpower.
5) Saves Space: Hospitals and clinics usually have large physiotherapy departments with multiple bands, machines and ample space. Making the whole process virtual does away with the need to host a large number of people coming in, and doctors can take a call on calling patients that they feel need manual intervention. This can be done in a much more compact personal studio meant for one to two people and save the clinic large costs on rent or make better use of the owned space.
Views expressed by Darpan Saini, CEO at Phyt.Health


Follow and connect with us on Facebook, Twitter, LinkedIn, Elets video