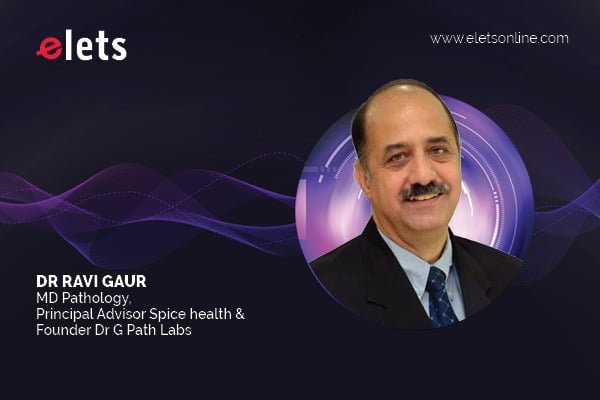 As the world fights another Covid wave and continued uncertainty, it is time to acknowledge , be generous and incentivise the vital role played by everyone involved in fighting this war, especially the healthcare industry.
Care for caregivers and financial incentives, will definitely help to reduce the fatigue setting in health care providers.

The healthcare industry is looking forward to an increased budgetary allocation towards the sector, announcement to strengthen public-private partnerships and indigenous manufacturing of essential healthcare needs. Healthcare accounted for about 1.8 per cent of GDP in 2021. This year's aim should be to raise it to at least 2.5 per cent of GDP if not 3.0 .The preventive healthcare and wellness has taken a back step due to strong focus on the COVID-19 pandemic. It is important to increase the proportion of allocation on preventive healthcare to ensure its better long-term health outcomes. The tax exemptions for preventive health checkup, wellness spent and buying health insurance should be increased.
Also Read:- Digital Empowerment of Labs – Need of the Hour
The pandemic has exposed several gaps in our healthcare system and battered the healthcare infrastructure. There is a need to increase allocation in healthcare, incentivise with tax exemptions and offer subsidies & loans , tax holidays etc ,for capital investments for creating infrastructure, including hospitals in rural and remote geographies . A separate fund should be created for healthcare service providers for developing innovative technologies of diagnosis and delivery. To generate more funds, long term tax exempted healthcare bonds can be launched.
Pandemic has exposed big gaps in health care, especially for skilled workers. It's time to invest in creating a health skill force, which can be a national asset as we move forward. Long term, low interest loans with subsidies and tax benefits should be offered to health education and research institutions to motivate more investments in this segment.  It's time to address the long standing demand of healthcare service providers in 0% GST category instead of exemption. This will help the industry to claim back the GSTs they pay to their vendors and keep healthcare delivery cost low. A more focused budget addressing both short term and long term gains in healthcare is the need of the hour. Needless to say, it's time for the Government to open Pandora's Box and support the healthcare industry with full aggression.
Views expressed by Dr Ravi Gaur, Founder & Director Dr G Path Lab & Principal Advisor Spice Health


Follow and connect with us on Facebook, Twitter, LinkedIn, Elets video