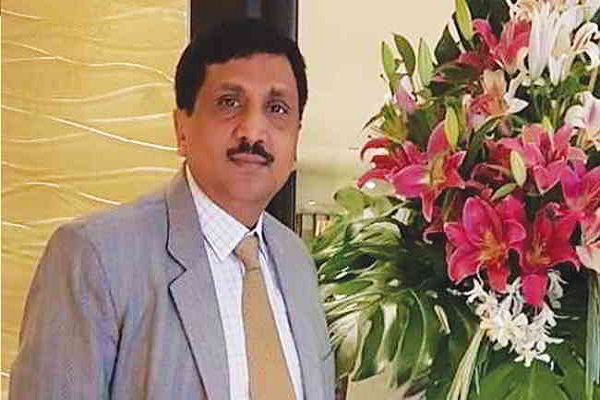 "The objective of AIIMS is not the patient care. The first objective is teaching, the second is research and the third is patient care. If we talk about the Covid time, we delivered all in time, from taking the intake of the students for PGs to teaching online and to conducting all examinations in time. We could deliver these because the technology is in place," said Dr Sushil Kumar Meher, Chief Information Officer, All India Institute of Medical Sciences (AIIMS), Delhi at the inaugural session of the Elets Pharma Leadership Summit held on 29 -30 April 2021, with the theme 'Embracing Digitalisation in Pharma: Adopting the New Normal'.
Meher shared, "When the entire country is now adopting technology, you cannot believe that we have adopted IT since 1965. Our whole campus already has 100 gigabytes of power cabling and we have around 20,000 nodes across the hospital with each node giving one gig of bandwidth because in healthcare all the detailed healthcare images need help by language. This is the achievement."
On digital transformations, he added, "In AIIMS, it started in 1990 to provide good service to the patient. If good patient care services are provided, then we can give good research work because data is most important in healthcare research. If you go back right now what the industry was looking towards it in 2020, the technology is supposed to apply or the IT is supposed to apply in genetics and biotechnology, and by 2050 what it is predicted that nanotechnology has to put a major role in healthcare services in these cases. Earlier the AI in the 90s did not work because we did not have the proper infrastructure, the speed of the processors and the speed of the network was not there, but right now, it is in place. That is why in AIIMS we have divided in two places: it is the clinical procedures analysis and IT. In the clinical procedures, development of storage analytics and the visualisation of the methods based on the molecular biology sequencing techniques, and medical technology. But, in IT, we have adopted Big Data, processing capacity in the last scale and the connectivity technology to meet 4 Ps: predict, prevent personalize and participate in treatment." Meher was speaking at the panel discussion on 'Importance and Impact of digital transformation in pharma: Role of CIO'. Fellow panellists were Ganesh Ramachandran, Global CIO, Alkem Laboratories; Edsel Pereira, Group Vice President, Information Technology, Glenmark Pharmaceuticals Ltd; Srivalli Gundala, Head, IT, Viatris (Mylan Pharmaceuticals Pvt Ltd); Srinivasa Reddy, Vice President & Global Head of IT (CIO), Granules India Ltd; Anjani Kumar, Chief Information Officer, Strides Pharma; and Christian Marcazzo, Vice President & General Manager, IDBS.


Follow and connect with us on Facebook, Twitter, LinkedIn, Elets video