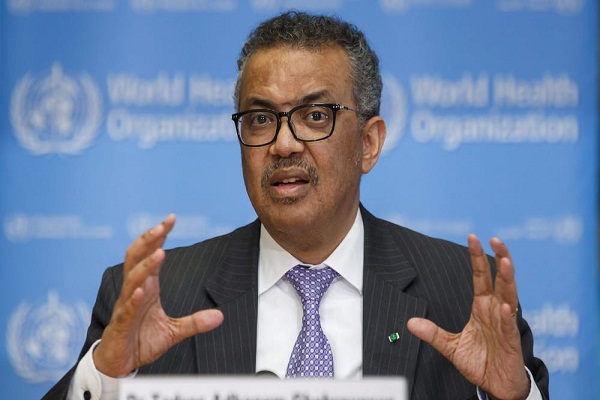 World Health Organisation (WHO) Director-General Dr. Tedros Adhanom Ghebreyesus has warned the global community of the early stages of the third wave of the Covid-19 pandemic as Delta variant cases surge.
Acknowledging that the world is amidst the early stages of the Covid-19 pandemic's third wave, the WHO chief has said that the Covid-19 cases and death counts are increasing as Delta variant is spreading and application of credible public healthcare measures that is not consistent and heightened movement of individuals and groups. Meanwhile, the virus is evolving and to bring out its more transmissible variants, he said.
According to Dr Tedros, the Covid-19's Delta variant is present in over 111 countries and he expects it to be the dominant strain of the Covid-19 strain spreading around the world if it is not circulating. He has also reportedly brought the attention of the Emergency Committee on Covid-19 to the present shocking disparity in the worldwide distribution of the Covid vaccines as well unequal access to life-saving tools.


Follow and connect with us on Facebook, Twitter, LinkedIn, Elets video