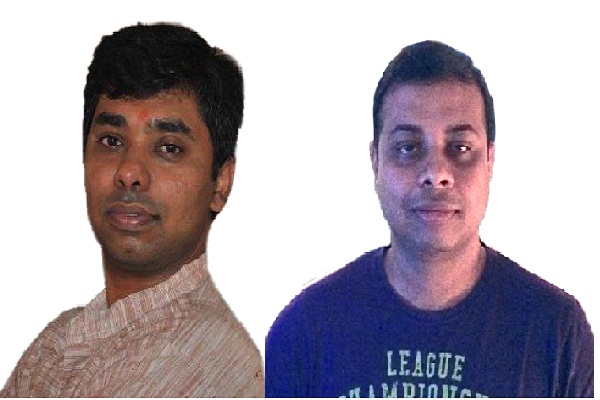 The future of healthcare will be vastly relied on the convergence of multiple technologies to suit various requirements of healthcare stakeholders, foresees Vinod Sankaranarayanan, Head for Public Goods Business & Umesh Mohanty, Product Manager – Product Innovation Group, at ThoughtWorks India.
The global healthcare is rapidly changing with the infusion of technology. Both Healthcare Providers (HCPs) such as doctors, nurses, physiotherapists, and Health Service Providers (HSPs) such as hospitals, clinics, and diagnostic laboratories have been leveraging technology to deliver a higher quality of healthcare to people.
Progressing towards a digitally first healthcare industry calls for participants like patients, pharmacies, etc to also embrace technology. It is only then that a digital healthcare ecosystem can truly succeed.
Covid-19 further accelerated the call for digitization as the healthcare industry's inherent complexity was ruthlessly exposed during the pandemic. With social distancing becoming the new norm and physical interactions having drastically reduced, healthcare leaders were suddenly grappling with how to provide people with effective healthcare and minimal or no contact. And on the other hand, patients were figuring out how to avail critical healthcare without physical interactions, during a pandemic. No wonder, technology led approaches were perhaps the only option for the industry to deliver capable healthcare.
We envision the future of healthcare to be heavily dependent on the convergence of multiple technologies that will suit varying requirements of different (healthcare) stakeholders. For example, the convergence of 'voice to text' along with video conferencing could potentially enable a doctor to focus on patient care rather than spend valuable time updating the medical records in an Electronic Medical Record (EMR) system.
Also read: IoT redefining healthcare ecosystem
This paper is an observation and recommendation on how digital healthcare can mature to serve patient needs.
Principles of Digital Healthcare
The enlisted guiding principles will help nurture any digital healthcare ecosystem, while also bringing players together for a larger purpose i.e., health and wellness for all
• Put the patient at the Center: Traditionally, healthcare has been provider-centric. Almost all technology that was developed was meant to help providers in administering healthcare i.e. running the operations of a clinic or a hospital. The focus should now shift to being patient-centric i.e., starting from when a patient thinks about availing healthcare to when they are cured. Healthcare stakeholders must channel efforts to serve patients and work backwards, ensuring required improvements are met by the healthcare ecosystem
• Make Health Data Accountable: Enormous data is generated by a healthcare ecosystem. Much of the data is hardly processed to benefit the ecosystem. We believe it's imperative for patients to easily access their digitized health records irrespective of the setting (low or high-tech) they are in. Additionally, healthcare leaders should also focus on leveraging data to facilitate early detection and prevention of ailments
• Build and Share Knowledge: Timely availability and accessibility of clinical knowledge are critical to delivering effective healthcare. HCPs have been collaboratively enriching themselves with clinical knowledge via research, conferences, training etc. In a digital ecosystem, accessibility in a particular context plays a critical role. The ecosystem players not just contribute but also collaborate to enriching clinical knowledge
• Leverage Emerging Tech: The appetite to experiment with emerging technology is high in an ecosystem. Different partners in such a setup can provide technology, offer use cases and offer infrastructure to run a pilot. A digital healthcare ecosystem must endeavour to make emerging technologies mainstream. For instance, Virtual Reality (VR) can be used to train HCPs, IoTs (wearables, sensors) can be used to monitor patient vitals, and AI and ML can be used for drug development
Building Blocks of a Digital Healthcare Ecosystem
We recommend focusing on four foundational blocks when building a digital healthcare ecosystem. They will enable both public organizations and private entities to deliver value across the board.
• Deep Customer Insights: We encourage digital healthcare players to be aware of their customers' spoken and unspoken needs. A typical digital healthcare ecosystem will generate and store data – patient's medical history, body vitals, drugs dosage details, etc. By leveraging this repository of information, HCPs can provide better healthcare and, in some cases, even save human lives. For instance, helping patients adhere to a care plan or nudging them to take up annual medical checkups at a special price or even recommending alternative treatment plans
• Domain Capabilities: This is essential for providing healthcare irrespective of whether the ecosystem is digital or not. Specializations help players stay relevant in a digital ecosystem. And when compounded with technological expertise, allows ecosystem players to offer quality care at lesser costs.
• Strategic Partnerships: A typical challenge for a patient is when they have to interface with multiple stakeholders within an ecosystem, in the course of their care. Strategic partnerships enable players to offer a single window service. It thus enables a patient to obtain comprehensive healthcare – all the way from diagnostics to post-hospital care and rehabilitation.
• Digital Technologies: As a critical building block, digital technologies bring the other three building blocks together, while also balancing the delivery of great patient experiences
With the adoption of mobile and connected healthcare devices such as wearables, sensors etc. technology's ability to assist healthcare delivery has increased significantly. This reduces the load on hospital infrastructure. As an example, remote home care was extensively successful during COVID-19 and ensured only critical patients were treated in ICUs.
The 4 As of Digital Healthcare Ecosystem
We are talking about a paradigm shift from the way healthcare has conventionally been delivered. Such a shift makes significant advancements in four critical areas. We call them the 4A's of digital healthcare:
• Accessibility: With the point of healthcare shifting from a clinic/ hospital to a mobile/tablet, anybody with a connected device can access quality healthcare from anywhere, and not bound to locally available resources.
• Affordability: Initial trends suggest increased adoption of digital will significantly bring down the cost of healthcare. A general practitioner who needed a basic setup (at home or otherwise) to deliver healthcare can do so now from anywhere, with a mobile. A smart pricing strategy could accelerate affordability aside from entry and switching costs to a digital setup being kept at zero or minimal.
• Availability: Being digital enables 24×7 availability. It allows patients to make informed choices as they have a list of available services to choose from. It also allows patients to seamlessly cross over between physical and digital environments.
• Acceptability: This is a challenge for digitally non-native patients. The mental satisfaction associated with human interactions, especially in the healthcare space, is very difficult to replicate in a digital setup. However, the pandemic has fast-tracked acceptability more from compulsion. With constant advancements in technology, acceptability will continue to increase in the new normal. India's digital healthcare ecosystem – The National Digital Health Mission.
Our observation is India's National Digital Health Mission (NDHM) is leveraging the guiding principles that we have already described in this paper. In their creation of a digital infrastructure for the country's progressive health ecosystem, NDHM is fundamentally based on:
• Identification: Individuals can use a health ID and a digital health locker will store and enable access to a patient's medical history in a safe and secured manner
Citizen in Control: NDHM is implementing the principles of Data Empowerment and Protection Architecture (DEPA) through the consent manager, privacy operations centre and anonymizer.
• Omni channel Service Delivery: Digital technologies allow for patient information to be accessible to both the patient and health care provider through a channel of choice – health portals or apps, call centres or even social media platforms.
• Interoperability: Interoperability allows for all players in the ecosystem to share and consume information. This strengthens the healthcare value chain, by giving the patient a comprehensive health and wellness solution.
We believe digital healthcare will not only fix existing hurdles in the healthcare system but will also call for the (much needed) re engineering of key areas like data security and privacy, regulatory compliance, robust fallback systems when tech can't deliver, and the adoption amongst the low-tech population. And we believe, not unlike with digital payments, if initial apprehensions are addressed in a timely manner – the adoption of digital tech will not just improve but become inevitable for the healthcare space.

Follow and connect with us on Facebook, Twitter, LinkedIn, Elets video