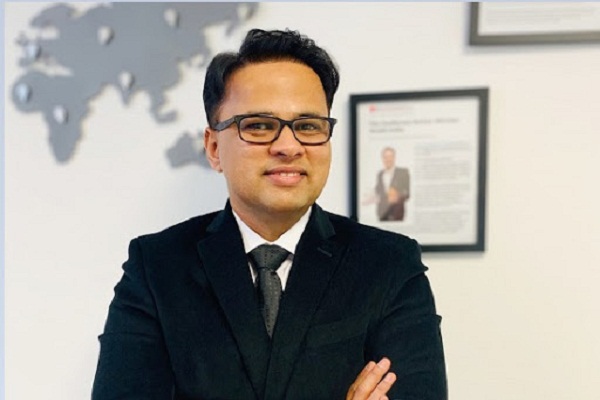 Every business was faced with new challenges in 2020, and pharma industry was not an exception. In a category that is immersed with in-person interactions to drive sales, pharma brands were forced to rely heavily on the digital space during the COVID-19 pandemic. And digital mediums will continue to grow with a long-awaited boost in digital marketing budgets in 2021. The COVID-19 outbreak put forth the necessity to rethink marketing tactics and now pharma brands have embarked on a journey across digital platforms to connect with physicians.
In order to raise engagement levels with physicians this year, the pharma industry will accelerate usage of artificial intelligence (AI) across digital channels to gain a stronger understanding of how to better personalize marketing efforts towards physicians and tap the potential of digital healthcare platforms to propel marketing initiatives.
AI Enhances Hyper Personalization Ad Targeting
Pharma marketers, this year, would likely shift towards an AI-based approach with more effective and efficient marketing solutions that increase brand engagements. AI paired with real-time data empowers pharma marketers to refine hyper personalized messages to physicians to gain a greater connection with relevant messages. The rise in usage of AI by pharma marketers will garner more trust with physicians by providing a superior experience for their target audience.
With the healthcare industry targeting sector-based outlets, more investments in marketing efforts will be made to engage physicians with relevant content via medical journals, telemedicine platforms and additional medical mediums.
Optichannel Approach Drives RoI for Pharma Brands
While AI delivers valuable insights for the ads to deliver personalized content, pharma brands will capitalize on those metrics to enhance connections with physicians at critical touch points, whether they are online or offline. To better target physicians, the industry will experience an influx in pharma brands adapting an optichannel strategy to deliver targeted platform-centric messages to resonate with physicians based on the platform and devices in use during receipt of the messaging. When paired with the latest AI solutions this year, marketers will discover how powerful this combination is to not only increase RoI for campaigns, but also to identify the moments when the engagement level is at the highest level to evolve the way future campaigns are executed.
The Rise of Digital Healthcare Platforms
Last year, the use of telehealth platforms rose during the pandemic and physicians navigated their way across virtual interactions with patients. The platforms are essential, and as the comfort of communication with patients across telehealth platforms continues to grow, new opportunities will enter the marketing space for pharma companies. The telehealth category is poised to rise drastically throughout the year as marketers align with partners that deliver programmatic ads without disrupting the physician's interaction with patients. Further, digital healthcare solutions such as telehealth and EHR platforms will enable marketers to elevate the physician's journey with brands to build a deeper relationship.
2021 will be a challenging year for pharma marketers as the industry becomes more reliant on programmatic marketing efforts. However, the introduction of new solutions to equip pharma marketers with technologies that are compliant with industry regulations across all digital platforms will bolster brands' engagement level with physicians and provide valuable metrics to devise future initiatives.

Follow and connect with us on Facebook, Twitter, LinkedIn, Elets video