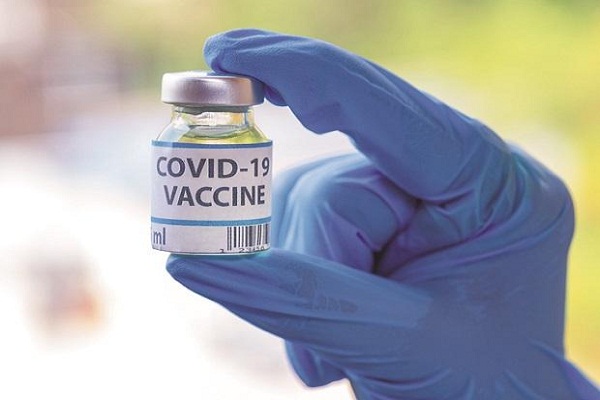 India's central drug authority Drugs Controller General of India (DCGI) has given formal approval to the Oxford-AstraZeneca and Bharat Biotech coronavirus vaccine candidates for restricted use in an emergency situation. Both these vaccines would be administered in two dosages each, reports say.
The approval has been given on the basis of recommendations submitted by a coronavirus subject expert committee (SEC) of the Central Drugs Standard Control Organisation (CDSCO).
"After an adequate examination, the Central Drugs Standard Control Organisation (CDSCO) has decided to accept the recommendations of the subject expert committee," said VG Somani, drug controller general of India (DCGI).
However, some experts have raised safety concern too for the emergency use approval of the vaccines. Asserting that no vaccine with even the slightest safety concern would not be approved, the DCGI said the vaccines that have been approved for emergency use are 110 per cent safe. "We'll never approve anything if there's slightest of safety concern. Vaccines are 110 per cent safe. Some side effects like mild fever, pain and allergy are common for every vaccine," the DCGI said.
Also read: DCGI okays phase-1 human trials of 'antisera' with potential to treat COVID-19
The Oxford-AstraZeneca vaccine has been manufactured by Serum Institute of India (SII) and it is touted to be 70.42 per cent efficacy. Reportedly, the indigenous vaccine from Bharat Biotech does not have efficacy details as trials are underway.
On Saturday, Bharat Biotech's coronavirus vaccine, 'Covaxin', become the second vaccine to secure recommendations for restricted emergency use from a government-appointed expert panel in India. A day earlier, the panel made a similar recommendation for Oxford's 'Covishield'.
Meanwhile, Prime Minister Narendra Modi has termed the decision as biggest turning point which will pave path for healthier and covid free nation.
"A decisive turning point to strengthen a spirited fight! DCGI granting approval to vaccines of Serum Institue of India & Bharat Biotech accelerates the road to healthier and Covid-free nation. Congratulations India. Congratulations to our hardworking scientists and innovators," PM Modi tweeted.
He said, "It would make every Indian proud that the two vaccines that have been given emergency use approval are made in India! This shows the eagerness of our scientific community to fulfil the dream of an Aatmanirbhar Bharat, at the root of which is care and compassion."
Later, Serum Institute of India's CEO Adar Poonawalla made a tweet stating, "Happy new year, everyone! All the risks Serum Institute of India took with stockpiling the vaccine, have finally paid off. COVISHIELD, India's first COVID-19 vaccine is approved, safe, effective and ready to roll-out in the coming weeks."

Follow and connect with us on Facebook, Twitter, LinkedIn, Elets video