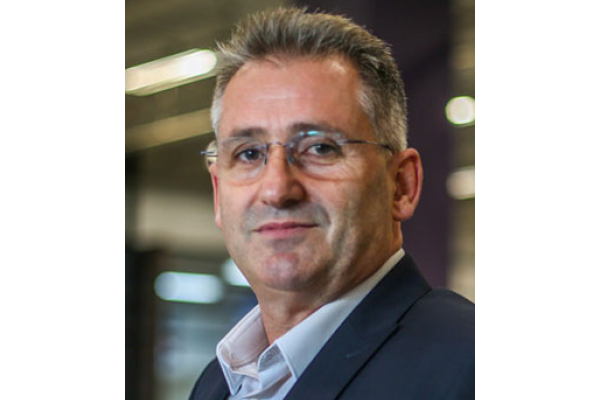 Experts give their best advice to succeed in the ever more challenging world of radiology writes Tim Morris, Product and Partnership Director in Elsevier.
Seeing the big picture is core to the practice of medicine, from being able to link seemingly separated symptoms together to get a diagnosis, to ensure the cost effectiveness of care.

Radiologists are a huge part of the bigger picture of healthcare, as getting the correct diagnosis is key to any care planning. But with great powers come great challenges.
They have to get the diagnosis right because patients' lives depend on it
Due to this, they are always second-guessing whether they have missed anything or whether they have the right diagnosis
They are very time-pressured
They need to go through a lot of cases, at a very high pace
Understanding the challenges, The European Society of Radiology gave a platform for healthcare professionals to address these issues during the European Congress of Radiology (ECR2019) themed "The Bigger Picture," brought together a record of 30,000 professionals from across the industry to discuss all aspects of medical imaging.
Also read: 'Artificial Intelligence to be Game Changer in Radiology'
There, Elsevier deliberated with two specialists on the theme and the challenges faced by radiologists:
Dr. Anne Osborn – Professor of Radiology at the University of Utah School of Medicine
Dr. Daniel Nenciu – Radiologist at the Institute de Cancérologie de l'Ouest in France.
When we asked them what was important to keep in mind looking at the bigger picture – they highlighted three key learnings.
Embrace continuous learning:
International congresses are an exceptional occasion to meet other radiologists from all over the world, network, find mentors, and learn about the latest discoveries and advances. "We all learn something new every day," Dr. Osborn said. "I've often said that the day that someone thinks he or she knows everything is the day they should retire."
For more experienced healthcare professionals (HCPs), it is also an occasion to showcase their research, reviews or case studies, Dr.Osborn explained, "I've given countless podium lectures before, but to be able to teach a master class that's a combination of a didactic lecture followed by an interactive case-based presentation and a live demonstration of how a Clinical Decision Support tool, like STATdx and Clinical  Key, can be your middle of-the-night friend. It's like having hundreds of experts, at least dozens of the world's best experts on all parts of the body, whispering in your ear in the middle of the night about a difficult case that might be either difficult or out of your own area of special interest."
Use technology to make sense of the data:
Data is a prominent part of medicine, and diagnoses are formed by linking and comparing every symptom to the entirety of medical knowledge. Radiologists need to keep an ever changing breadth of knowledge in mind at all times while managing a heavy caseload. This can be challenging.
"We must look at hundreds of thousands of images every day, Dr.Osborn said. "We all know what it's like to be inundated with the flow of cases, images and so on, that's like a tidal wave."
Technology can help radiologists keep track of the latest medical knowledge and how it applies to individual cases. It is not a substitute for radiologists, and it does not dictate diagnoses; but tools, especially a suite of tools that work together seamlessly, help reduce the time it takes for clinicians to come to the correct diagnosis or double-check the information.
"I see the benefit in utilizing diagnostic imaging support because it is an easy-to-use solution," Dr Nenciu said. "Everyone can utilize it: the radiologists, the experts, and the residents also. We can navigate the menu very quickly to see what kind of pathology we're searching for, and we have access 24 hours a day. You can rely on it to make faster and smarter decisions that avoid errors and improve outcomes, " he added.
He further explained, "There are a lot of differential diagnoses in radiology. I work in an oncology hospital, so we have seen many hepatic liver lesions, and it's difficult to say if there is a metastasis or liver cancer or an infection. So with the solution [STATdx], it can help us to navigate through the diagnosis and to have a better diagnosis for the patient.
Welcome AI (it's going to help physicians, not replace them).
The world of healthcare is in constant flux, and embedding technology into it is not only inevitable but necessary.
Technologies involving artificial intelligence are currently being investigated to support healthcare professionals in their day-to-day role, with more and more people talking about it.
When people think about AI, they often envision androids – human-like robots that want to take their jobs. The reality is far from that.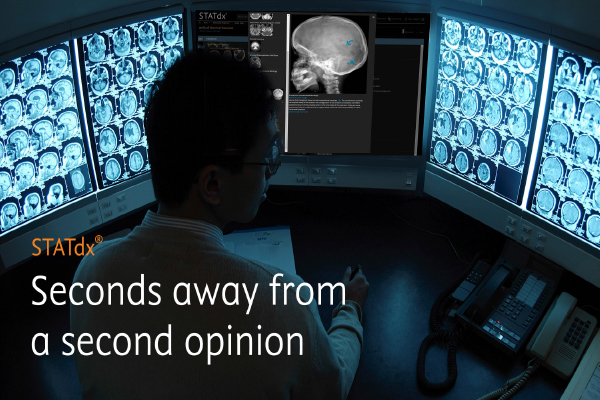 "With the advent of AI, people say, 'That's going to replace the radiologist!'" Dr. Osborn said. "It isn't, but it's going to be a wonderful assistant for us. It's going to make us more accurate."
AI and machine learning can have a significant impact on healthcare. Image recognition for instance, where the computer is trained to recognize patterns, is already being used as a basis for assisting in diagnosis or alerting physicians to the fine details that may have been missed on initial review. Natural Language Processing (NLP) is allowing us to extract relationships and meaning from unstructured content in the wealth of healthcare knowledge created each day through medical science and research improving clinical search. NLP is also bridging the connection between systems, allowing seamless communication embedded in the workflow and reducing time and effort for clinical documentation through speech recognition and rapid clinical coding. It must be recognized that AI, machine learning, and NLP are being designed to aid clinicians and are not intended to or likely to replace physicians in meaningful tasks.

Follow and connect with us on Facebook, Twitter, LinkedIn, Elets video