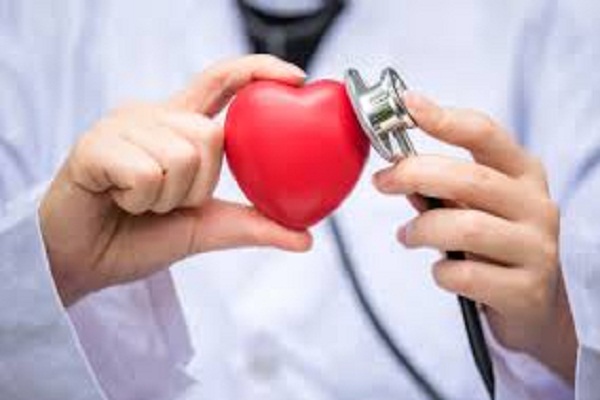 Individuals who already have comorbidities or impaired immune system should take extra precautions during the Covid times especially, the patients with Cardiovascular Disease (CVD) are at potentially higher risk of infection due to COVID 19. The probable reason behind this could be that of advanced age of patients with CVD. Also, acute cardiac injury occurs in 8-12% of all patients with coronavirus.
Therefore, it is advisable for all patients with a history of heart problems to limit physical social interaction.But being in self-quarantine can lead to unhealthy eating habits and little or no exercise. The following are a few steps you can follow to keep your heart healthy.
Also read: Taking time off for vacation makes your heart healthy: Study
• Take adequate sleep
• Follow a heart healthy diet – consume food low in trans and saturated fats, added sugar and salt. Eat fruits, vegetables, whole grains. Follow the DASH (dietary approaches to stop hypertension) eating plan for a healthier heart
• Keep under control the diabetes, high blood pressure and high cholesterol by following doctor's advice diligently
• Use stairs instead of the lift
• Take a walk during breaks at work
• Try on the spot jogging and skipping inside the house
• Don't be a couch potato. Limit your TV watching time
• Household chores by your own.
• Quit smoking or chewing tobacco– it damages the arterial wall
• Avoid alcohol as it can cause increase in heart rate and blood pressure.
• Manage your stress levels by exercise, meditation and sharing with family and friends
One should also follow hand hygiene, mask using protocols, avoiding crowd and all non-essential travel and following the Doctor's advice regarding medication and lifestyle diligently.
The above mentioned advice is intended for informational purposes only. Every individual is unique and needs different lifestyle changes for the betterment of health. Therefore, it is recommended to consult with your doctor in case of any medical advice or emergency.
(Disclaimer: The writer is Dr Upali Nanda, Head – Preventive Health and Consultant – Medicine, Medeor Hospital, Qutab Institutional Area, New Delhi. Views expressed are a personal opinion.)


Follow and connect with us on Facebook, Twitter, LinkedIn, Elets video