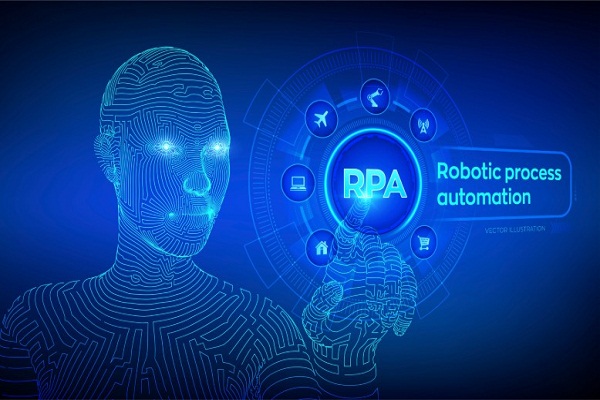 The Healthcare industry is at the forefront in all aspects amid the ongoing COVID-19 crisis and it is of great importance to any country and its citizens. Similarly, care, safety, security of information & satisfaction of a patient are the key priorities to any healthcare organization. Hence, the industry needs to stay updated with the latest technologies. Being a developing nation, India is taking as many efforts as possible to update new technology in this sector. The healthcare technologies today, include much use of digital operations, e-services, and the use of AI (artificial intelligence). However, their application is not to its fullest, and the sector still needs to undergo much evolution. Especially, considering the current pandemic situation, even efficiency and accuracy have topped the list of focus areas for healthcare business and to achieve this, having a secure, scalable, and resilient digital workforce has become the need of the hour.
This is where Robotic Process Automation (RPA) can be of immense help. RPA enables organizations to work smarter by eliminating repetitive, time consuming manual tasks. This enables more effective use of human resources by engaging them in high value add tasks and at the same time boosting up customer satisfaction and interaction levels

Why RPA and how RPA in healthcare can cater to current COVID-19 situation
More and more industries are adopting RPA because RPA exceeds adopters' expectations not only when it comes to the rapid rate of ROI(Return on Investment) increase, but also when it comes to facilitating compliance (92%), improved quality and accuracy (90%), or improved productivity (86%).
Also read: Unlocking innovations in Healthcare
As per a study conducted by McKinsey, the healthcare sector had a 36% technical potential for automation. It also stated robotic process automation as one of the emerging technologies that will reshape healthcare and create between $350 billion and $410 billion in annual value by 2025.
In 2020, as the situation across the world rapidly changed from business as usual to adapting through a pandemic, RPA is already being implemented to accelerate operations in healthcare, helping organizations and professionals deal with the overwhelm caused by Covid-19.
Below are few of the difficulties that the healthcare industries are facing in the current situation:

The main reason for these problems is due to the reliance on the manual labor of employees when it came to paperwork and transferring written records in digital format. Keeping those digital records manually up-to-date required even more time from employees, thus sacrificing face-time spent with patients. And this is where RPA comes into action with great help by handling huge data simultaneously, storing tons of files and information, keeping a check on the functioning ofa healthcare unit's back-office and front-office support, and other similar tasks that seem tedious for ordinary human beings.
Let us consider today's scenario. Nowadays, when the employees of the healthcare sector have many tasks at hand, most of them being in physical contact with the corona patients, their safety is at stake. With the help of automation, though RPA won't cut off their threat completely but will reduce it to a large extent for sure.
Approach healthcare industries should take for implementing RPA
Adapting to a change (a new technology) is never too easy. One needs to dive into the in-depths knowledge of that technology, understand how it works, consider its pros and cons – there is a list of numerous tasks. However, considering the need of the hour, one can easily understand that implementation and usage of the RPA in the healthcare sector are of utmost importance. Hence, the steps necessary for its application must be taken at once.
Apart from the advantages of technology, one must agree that it is costly and hence, unaffordable for many. Taking into consideration the necessity of this action and the financial obstacles that lay in its path, the government should take the initiative to provide the required funds for the same. At the same time, organizations also must do a proper cost-benefit analysis and return on investment calculation before implementing RPA for getting the most benefit out of it. Selecting the right candidate for automation also plays a major role.
Also, things become easy when we start from the easiest and move towards the most complicated. The same trick lies with the case of RPA implementation. The sector should commence with the automation of the most manageable tasks and then proceed to automate the complicated functions.
Common RPA use cases in the healthcare industry
RPA clubbed with AI (Artificial Intelligence)has the power which can bring massive revolution in the healthcare industry. RPA can be used in almost all sectors of the healthcare industry – be it hospitals & patient care, medical imaging and diagnostics, research & development or insurance & claim management.
Few generic use cases where RPA has proved its effectiveness in improving patient care are –
1.Simplify patient appointment scheduling
2.Speeding up account settlements
3.Streamlining discharge instructions
4.Effective management of claims
5.Improve treatment cycles
Overall, we can see that robotic process automation is the future of the healthcare industry. No doubt that RPA has been implemented in some parts of the country, but it must be implemented in every nook and corner. Where our country is dealing with a lack of healthcare workers already in this pandemic situation, RPA could reduce task time, improve efficiency, and eliminate errors while improving the patient experience.
(Disclaimer: The author is Sanghamitra Barman – Deputy General Manager – RPA at JK Technosoft. Views expressed are a personal opinion.)

Follow and connect with us on Facebook, Twitter, LinkedIn, Elets video