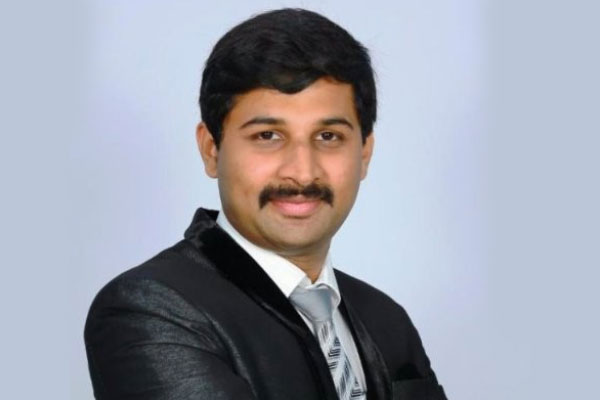 In the wake of huge patients' expectations pertaining to quick service, less waiting time and hassle free comprehensive experience, smart hospitals hold a huge significance today. With cutting-edge technologies like AI and ML, these hospitals are automating and optimizing various processes to ensure best care to masses, writes Dr Mervin Leo, COO, Aware Gleneagles Global Hospitals, L B Nagar, Hyderabad for Elets News Network (ENN).
The term 'Smart Hospital' refers to a hospital which is working towards building an ecosystem using digital tools which help in quick & efficient decision making. If we closely observe, we notice that today's customer (essentially a 'patient') is smarter and more aware.
These days, basic expectations of a patient while visiting a hospital is all about faster service, less waiting time and comprehensive patient experience. Hospital reviews like Google reviews or YouTube testimonials are also one of the major deciding factors for a patient to choose a particular doctor or hospital.
This continuous change in the external environment enables both the consumer & provider to take relevant measures to live up to each other's expectations. I would like to highlight below few of the industry related initiatives which are practiced across the globe:
BUILDING SMART HEALTHCARE SYSTEM WITH SMART NOTIFICATIONS
Wearables and health bands with sensors can be placed near patients and at locations frequented by patients (such as washrooms) where there is a fall risk or other hazards. AI can constantly monitor the data to alert hospital operators and caregivers, which can enable more efficient care and better outcomes. We have seen similar case studies with fall detection app from Apple Watch Series 5.
CLOUD-BASED ELECTRONIC HEALTH RECORDS HELPING BETTER DECISION MAKING
Coupled with AI, this can create process efficiencies and improve decision-making necessary to boost quality. Data can be better integrated into daily care and patients can play a role in curating their own data.
Also read: How Artificial Intelligence can bolster patient care?
STREAMLINING THE APPOINTMENT, ADMISSION AND DISCHARGE PROCESS
Patient movement will always be there and they will always expect higher service excellence from the hospital. With the help of smart technology, real time OPD booking system, payment system through apps or wallets, use of AI in planning, admission and discharge in hospitals can be achieved digitally with higher efficiency. Clinical, financial, and demographic information can be pre-populated from the patients' records. As discussed earlier, these records can be cloudbased and easily accessible to key stakeholders. Use of RF IDs, robotics and new wearable technologies are constantly evolving and going to be better with upgrades.
PATIENT EXPERIENCE (SMART) INITIATIVES IN HOSPITALS
Use of third party app like Practo and Just Dials are always very trending adoption these days in terms of appointment booking process for hospitals. These apps are third party apps which actually raise the patient satisfaction and better experience.
Predictive billing with AI and smart hospital software development implies to the use of smart technology systems in developing less cumbersome and more customer friendly experiences.
In the years to come, use of digital technologies to build a digital ecosystem between hospital and patients in terms of better connect would help the hospital to maximize patients and business without losing the opportunity. In this endeavor, innovation would play a big role to integrate healthcare and digital systems seamlessly.


Follow and connect with us on Facebook, Twitter, LinkedIn, Elets video