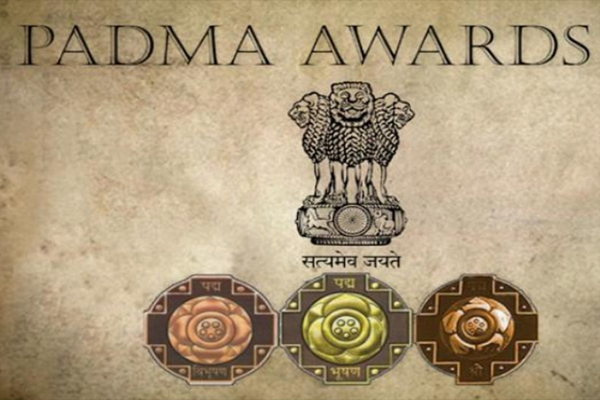 The Government conferred Padma Awards 2020 to 141 people who have made their indelible mark in different fields. Veterans of different fields were honoured in three different categories– Padma Vibhushan, Padma Bhushan and Padma Shri.
Earlier on Saturday, President Ram Nath Kovind approved conferment of a total 141 Padma awards this year, comprising 13 unsung heroes in medicine whose deeds speak volumes about their contribution to the society. This year Padama Award, one of the highest civilian Awards of the country, comprises seven Padma Vibhushan, 16 Padma Bhushan and 118 Padma Shri awards.

Out of 13 doctors in the list of Padma award—12 have been conferred with Padama Shri while one has been in the list of Padma Bhushan. No doctor is in the list of Padma Vibhushan.
Former union ministers George Fernandes, Arun Jaitley, and Sushma Swaraj have been honoured with the prestigious Padma Vibhushan posthumously on the Republic Day this year.
Here is the list of 13 doctors who were honoured on the occasion of 71st Republic Day:
Padma Bhushan Awards
Tsering Landol
Pioneer in the women health, she is the first woman doctor from Ladakh who has made to the list of prestigious award. Being Ladakh's first gynaecologist, the 75-year old, doctor dedicated her life for serving people especially in the area of women health.
Padama Shri Awards
Dr Yogi Aeron
82-year-old Yogi Aeron is a plastic surgeon. Dehradun-based Aeron has been treating patients for disfigured or burnt faces for over 25 years.
Dr Padmavathy Bandopadhyay
Belonged to Uttar Pradesh, Bandopadhyay is an aviation medicine expert, who holds many firsts to her credit. A graduate of Armed Force Medical College Pune, she was the first woman in the history of Indian Air Force who was promoted to the rank of Air Marshal.
Dr Sushovan Banerjee
Banerjee is better known to the residents of West Bengal's Bolpur as 'Ek Takar Daktar' (one rupee doctor) for treating poor patients for just a rupee. Banerjee had graduated from RG Kar Medical College in Kolkata before completing a PG degree in Pathology from Calcutta University after which he headed to London for a diploma in Haematology.
Dr Digambar Behera
Lung cancer specialist, Behera is a native of Odisha. Born in 1953, Prof Behera is senior professor, department of pulmonary medicine at PGI, Chandigarh. He joined the Department of Medicine at the PGI as a junior resident in 1978.
Dr Bangalore Gangadhar
A well-known psychiatrist, Dr Gangadhar is renowned name in mental healthcare. Before this award, he was bestowed with prestigious B C Roy in 2010 and C V Raman Award in 1999.
Dr Leela Joshi
Joshi is gynecologist who dedicated her life to ensure well-being of tribal people in Madhya Pradesh and Chhattisgarh.
Dr Ravi Kannan R
Dr Kannan is a surgical oncologist who treats patients in Barak Valley in Assam. In 2007 he moved to the area and took leadership charge at Cachar Cancer Hospital Society. Under his leadership, the hospital is providing treatment to a total of 3000 new and 14000 follow-up patients annually.
Dr Arunoday Mondal
A medical practitioner from West Bengal, Mondal has been treating patients free-of-cost for over two decades in the remote Sundarbans of west Bengal. He treats 12,000 patients on an average every year and provides them free medicines at a charitable hospital established by him.
Dr Shanti Roy
Dr Roy is a Patna-based gynaecologist. She is a retired professor, and HOD of gynecology department at Patna Medical College.
Dr Kushal Konwar Sharma
Assam veterinarian Dr Kushal Konwar Sarma has been awarded for his outstanding contribution in the field of wildlife treatment and Asian Elephant conservation. Dr Sarma is the professor and head of the Department of Surgery and Radiology of the College of Veterinary Science at Khanapara in Guwahati.
Dr Gurdip Singh
He is Gujrat-based doctor
Dr Sandra Desa Souza
Dr Souza is a noted ENT specialist from Bombay. She was one of the first ENT surgeons who performed artificial ear operations.

Follow and connect with us on Facebook, Twitter, LinkedIn, Elets video