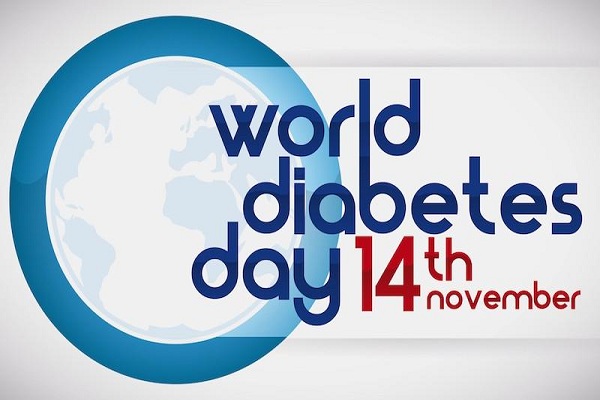 With almost 70 million people living with diabetes, India is often referred to as the diabetes capital of the world. While being a serious disease in itself, diabetes further predisposes patients to a series of other diseases including kidney disease and cardiovascular ailments. The problem therefore needs to be immediately addressed with effective preventive measures on individual as well as systemic levels. A recently released study conducted over a four year period of 2015-2019 found that prevalence of diabetes was around 11.8% during this time. It also found that while known diabetes cases accounted for 8%, new cases were 3.8% during this period.
The positive side to this story is that the bulk of the recent disease surge has been driven by lifestyle factors and is therefore controllable if the population at large makes simple lifestyle changes. Lack of adequate physical exercise, sedentary lifestyles, obesity, unhealthy eating habits and increased consumption of processed foods are factors that significantly raise the risk of diabetes.
A majority of youngsters within the age bracket of 25 to 45 falling prey to this illness, type 2 diabetes goes mostly undiagnosed. This is due to lack of awareness and often attributing the early warning signs of stress and fatigue. Other factors may also play a role, including the increasing use of computers and mobile devices that has made youngsters more inactive. Raising awareness and bringing about a shift in lifestyles of our population has to be a critical element in our prevention strategy.
Lifestyle modification for diabetes prevention:
Excessive weight is one of the most important contributors to diabetes risk. In fact, being overweight increases the chances of developing type 2 diabetes by seven times. On the other hand, it is estimated that losing 7-10% of your weight can cut your chances of type 2 diabetes to half. Unfortunately, the menace of obesity is on the rise in our society, thanks to largely sedentary lifestyles, unhealthy eating habits, adoption of motorized transport and mechanization of most tasks. It is important therefore to keep your body mass index under check and take requisite measures to control your weight. Small measures can g a long way to help: walk to work, take the stairs instead of elevators, and replace burgers and pizzas with fruits.
Lack of exercise is another major contributor to diabetes. Even people who are not overweight but do not exercise sufficiently are at greater risk of type 2 diabetes. It is therefore essential for all people with normal weight to get at least 30 minutes of physical exercise daily. People with BMI higher than normal need more activity. Say no to binge watching TV and Netflix and take up a daily sport or exercise routine.
Give up consumption of processed foods, sugary drinks and beverages. Adopt a diet that is rich in fruits, vegetables, legumes, lentils, nuts and whole grains
Smokers are about 50% more likely to develop diabetes than nonsmokers. Therefore kicking the butt is an essential element in diabetes prevention lifestyle. Also, drink in moderation
Keep a check on your sugar levels to ensure any anomaly is identified early. It is estimated that almost 50% of diabetics remain undiagnosed in India, putting them at huge risk of diabetic complications. It is more important to get your sugar levels checked regularly after 40 years of age, particularly if you carry a hereditary risk of diabetes.
(Writer is Dr Manoj Khandelwal, Associate Consultant- Diabetes & Endocrinology, Fortis Escorts Hospital, Jaipur. Views expressed are a personal opinion.)

Follow and connect with us on Facebook, Twitter, LinkedIn, Elets video