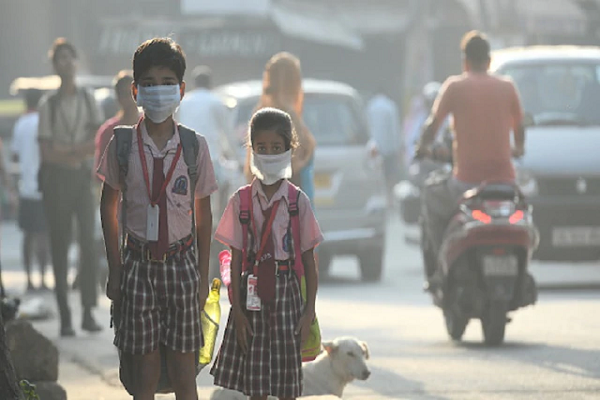 Cup of woes for residents of Delhi-NCR is far from over as air pollution level has dipped to near emergency level once again. A thick blanket of smog was seen clouding the national capital on Thursday morning, forcing authorities to think about some permanent measures to curb the menace.
In the light of the baneful effect of noxious pollution on health of masses especially on children, the Supreme Court-mandated anti-pollution authority EPCA has announced that schools in Delhi, Noida and Ghaziabad would remain shut till Friday.
"Keeping in mind the hazardous exposure to children, the CPCB Task Force has recommended, which the EPCA is directing, that all schools must remain shut for the next two days," the Environment Pollution (Prevention and Control) Authority said in a letter to the chief secretaries of Delhi, Uttar Pradesh, Haryana, Punjab and Rajasthan.
After EPCA's order the Delhi government also made announcement that schools would remain closed till 15 November.
CPCB has also directed people to avoid outdoor activities in the wake of deteriorating air quality. People who have breathing issues need to take precautionary measures to avoid baneful effects of air pollution.
Post-Diwali, Air Quality Index (AQI) in the national capital and surrounding areas has been oscillating between poor, very poor to severe category recently which led people in Delhi-NCR to struggle for fresh air. Noxious smog resulting from raging farm fires and an unfavourable weather are among the factors which are skyrocketing pollution.
An India Meteorological Department (IMD) official said, "Low surface winds, low mixing depth and contribution from fires due to northwesterly winds resulted in the severe plus category, which is likely to continue till Thursday."
Meanwhile, Delhi chief minister Arvind Kejriwal said in view of the situation, the Odd-Even road rationing scheme could be extended beyond 15 November.

Follow and connect with us on Facebook, Twitter, LinkedIn, Elets video