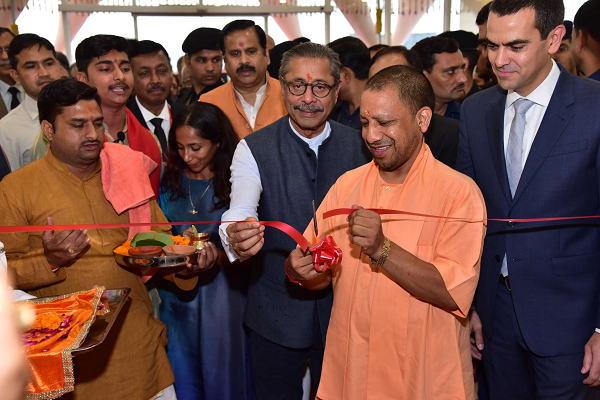 Chief Minister of Uttar Pradesh Yogi Adityanath on Tuesday inaugurated 1,000-bed Medanta hospital in Lucknow which will boost delivery of healthcare services across the State.
The hospital will cater to patients in areas of cardiology and cardiac surgery, neurology, gastroenterology, urology, orthopaedics, radiology, transfusion medicine, pulmonary medicine, medical oncology, internal medicine, and endocrinology, among others.
Responding to the development, Dr. Naresh Trehan, Chairman & Managing Director, Medanta was quoted as saying, "Medanta is actively contributing to advancements in medical science and is expanding its footprint of patient-centric medicine in cities like Lucknow. Further plans of expansion are underway in underserved cities in a resurgent India, staying true to the high ideals of care, compassion, and commitment."
Also read: Medanta to set up hospitals in Gorakhpur, Varanasi and Allahabad
Speaking on this occasion, the Chief Minister said the hospital would general around 6,000 jobs.
"A healthy competition was required in the health sector for long. We have SGPGI, KGMU and other institutions. More than 8,000 people visit PGI's OPD every day and the situation at KGMU is similar," said Yogi.
"The state government is strengthening health infrastructure and opening new medical colleges. But super specialty healthcare is still a challenge and Medanta has come to meet it out," he added.

Follow and connect with us on Facebook, Twitter, LinkedIn, Elets video