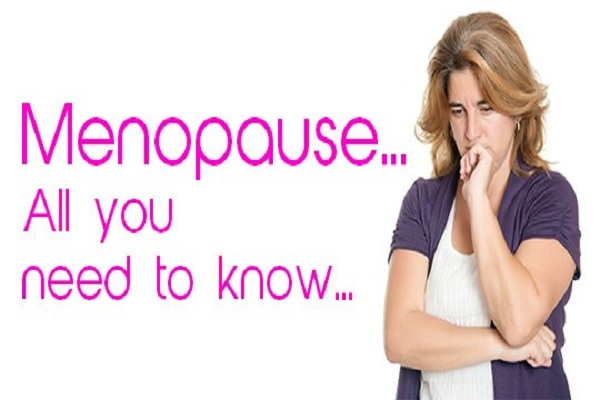 Menopause can be a tough time for women. There are so many changes a woman's body goes through. And if you have diabetes, you will be facing some unique challenges. For tackling Type 2 Diabetes with Menopause, you need to first know about what to expect. Menopause is a phase of a woman's life where she stops having her periods and there is a decline in her estrogen's level. In some cases, surgery can also lead to menopause, where for some medical reasons, ovaries are removed. Menopause in women with Type 2 diabetes can have the following effects on their body:
Weight gain – It is common for women going through menopause to gain weight during the transition. Type 2 Diabetes significantly increases this risk.
Changes in the blood sugar level – The hormones progesterone and estrogen can affect the response your cells have towards insulin. During menopause, hormone levels are changed leading to fluctuations in the level of blood sugar. It will become less predictable and more variable than before, leading to complications.
Infections – Even with just Type 2 diabetes, you have a high risk of vaginal and urinary tract infections. After menopause, when there is a drop in the level of estrogen, it is easier for the yeast and bacteria to affect the vagina and urinary tract.
Sleep issues – Night sweats and hot flashes are common signs of menopause. More sleep deprived you are, the harder it will be to manage the blood sugar level.
Sexual problems – Diabetes can cause damage to the cells' nerves that are lining the vagina. This can affect your ability to arouse and orgasm. A more common symptom of menopause is vaginal dryness that can cause pain during sex.
Yes, menopause can be a daunting experience, especially where you also have Type 2 diabetes. It can cause some serious damage to your diabetes control. But, it is possible to manage menopause with Type 2 diabetes. Here are a couple of tips that will help you do the same:
• Exercise regularly and eat healthy foods. Not only will it aid your diabetes treatment plan, but it will also help you feel better after menopause.
• Monitor your blood sugar level frequently during the day as well as the night. Keep a log recording the blood sugar level and any symptoms you might be having. This can be used for adjusting your diabetes treatment plan.
• Consult your doctor regarding whether there is a need for increasing the diabetes medication's dosage or start a new medication. This becomes essential if menopause has reduced the level of physical activity or caused the weight to increase.
• Type 2 diabetes increases the risk of cardiovascular diseases. When you reach menopause, this risk increases more. For reducing the risk, you can take cholesterol-lowering medication, exercise daily, and eat healthy foods.
• If you are showing symptoms like vaginal dryness, hot flashes, and decreased sexual response, you can get treatment for that. For example, vaginal estrogen therapy can correct inflammation and thin of the vaginal walls known as vaginal atrophy. For restoring the vaginal moisture, a vaginal lubricant is recommended.
Also read: Small height makes you prone for type-2 diabetes
Managing menopause, along with Type 2 diabetes can be a piece of work. But with your doctor's help and your loved ones support, this transition can get easier.
(Disclaimer: The writer is Dr Vindhya Gemaraju, Consultant Obstetrics and Gynecology, Apollo Cradle, Bengaluru. Views expressed are a personal opinion.)

Follow and connect with us on Facebook, Twitter, LinkedIn, Elets video