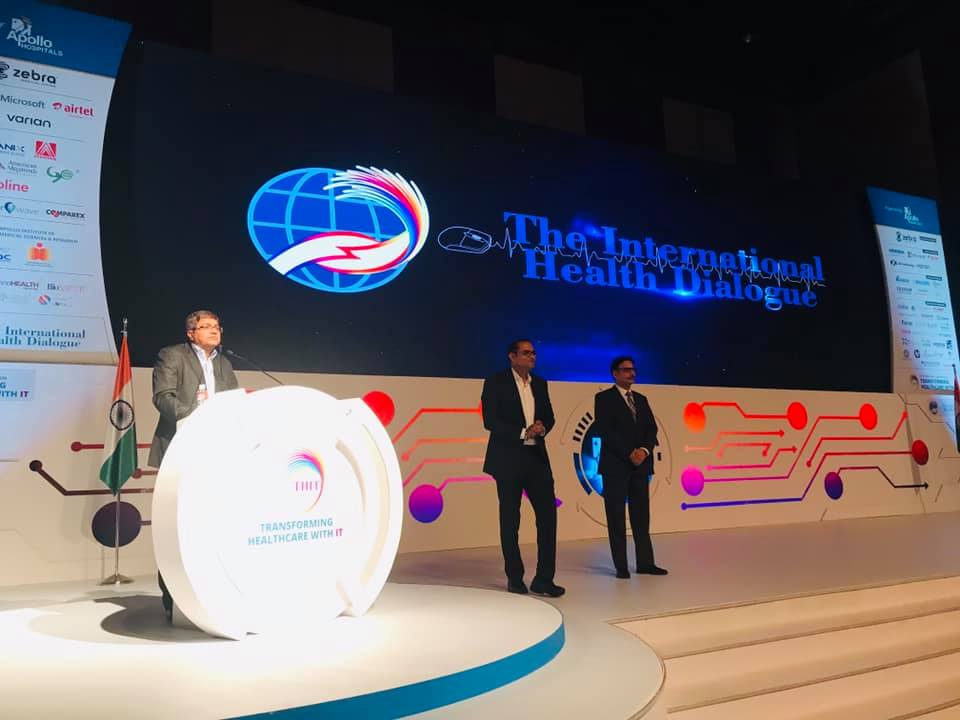 With healthcare IT and innovation playing a pivotal role, the India healthcare delivery system is evolving as never before. Though it offers a plethora of scope and opportunities to different stakeholders to serve masses with accessible and affordable healthcare facilities, challenges on front of technology needs to do away with to enable enhanced and enriched healthcare experience to people at large, said Dr Ravi Gupta, Founder & Editor-in-Chief, Elets Technomedia, while moderating a session on healthcare IT at the 9th International Conference on Transforming Healthcare System with IT.
Dr Ravi Gupta has been promoting ICT and innovation for the betterment of society through conferences, magazines and web-portals from more than a decade.

While participating during a panel discussion he raised various pertinent points influencing delivery of healthcare services in India. Experts who were participating during a panel discussion on healthcare IT was Dr Rajeev Gautam-President Horiba India and Ramesh Kumar Chaoube, Sr Regional SW Sales Manager, Region-Indian Sub Continent, Varian Medical Systems.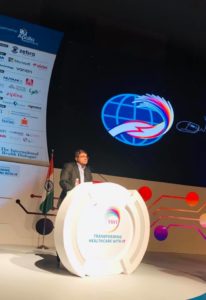 The two-day conference (13-14 September) was organised by Apollo Healthcare AT HICC, Novotel, Hyderabad with eHealth Magazine as one of the media partners.
While responding to question on challenges India faces in implementing technology in healthcare sector, Gautam said, "India has a huge challenge today as it lacks talented technicians. Our doctors and physicians are world renowned but our paramedics staffs and technicians are not as per expectations. In tier two-three cities, they are not properly trained. Paramedics must get proper training. There is disparity in terms of payment they get in India and in Europe."
On asking whether emerging tool like AI is threat, Chaoube said, "AI is not a threat at all but it helps to improve things in better way. It can't replace human workforce but can make their work bit easier and efficient with more accuracy. There is no need to clinicians to sit in front of system analysying reports which can be done by AI software thereby making them available to do more productive work pertaining to patient care. AI won't make you redundant".
Responding to how technology will transform Indian healthcare, Gautam said, "Technology is both opportunity and challenge".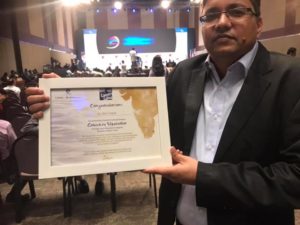 Last question was to name one policy change which will drastically change delivery of services in India. Effective medical insurance, answered Gautam while Chaoube said Awareness and deployment of resources at district level is need of the hour.
The Conference was a congregation of renowned world leaders in healthcare sector, international experts, and Healthcare IT leaders. The Experts shed light on various facets of technology, its relevance in Indian context and associated challenges. Healthcare luminaries shared best practices across globe which could be leveraged to improve delivery of healthcare services in India.

Follow and connect with us on Facebook, Twitter, LinkedIn, Elets video