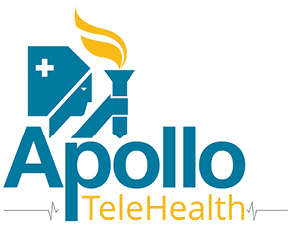 Jharkhand is leading the way in accepting digital technology for governance services in all sphere of the State Government. Jharkhand government recognises the challenges in provisioning healthcare services the conventional way and has yet again adopted technology for enabling quality health care in the nook and corner of the State for providing medical treatment. Digital Dispensary is one such move that has not just eased out the way of work, but have also come up with satisfactory treatment results for the locals.
With technology invading almost every sector of the economy, the area of health is no different. Leveraging IT at its best, the state government has come up with digital dispensaries that have not just eased out the way of work, but have also come up with satisfactory treatment results. The digital dispensary centres function as an OPD with virtual consultation with doctors through video. The dispensaries are equipped with basic but advanced essential set of investigations such as routine testing of urine, blood, haemoglobin, blood sugar, malaria, dengue, BP, ECG, sPO2 and pregnancy detection.
PRESENCE IN JHARKHAND
Jharkhand is leading the way in accepting digital technology for governance services and providing medical treatment, with implementation and provision of services at Common Service Centres across the state, launched under Digital India initiative. Since then, the state has grown many folds. Introduction of Digital Dispensary is another feather in the cap added by the state government.
CASE STUDY
Jharkhand medical services have improved massively with the emergence of digital dispensaries. Out of many successful cases, here's one example that proves how technology is playing a vital role in the state's healthcare services. Jeevan (Name Changed), a 32-year old, the only bread earner of family working in a private company in Dhanbad visited his home in Asanbani, Dumka district. He had complaints of severe skin infection. He consulted at two clinics locally but could not get solace from his condition even after over six months of regular follow-ups.
The situation hampered his professional as well as personal lives. After locals from his district feared that Jeevan could spread an epidemic being affected by a severe skin disease, they advised him a Digital Dispensary. Jeevan visited the Digital Dispensary at Asanbani village of Dumka District on one fine morning. After recording the vitals as normal, using the vital signs monitoring device interfaced with the electronic platform, the tele-coordinator at the Digital Dispensary connected him to the General Physician.
The physician at the Apollo Tele- Health hub in Hyderabad assessed his condition and took the medical history. Giving provisional diagnosis as a Chronic skin disease, Jeevan was then referred to the Dermatologist and given symptomatic medication. Using the integrated medical platform, Jeevan got an appointment with the Dermatologist at the Apollo Tele-Health hub, Hyderabad. The dermatologist consulted him over a video conference integrated to the electronic platform.
After examining him, the doctor made a diagnosis of "Tinea Corporis" and prescribed him the required medicine and other lifestyle precautions. After following the line of treatment advised by the Dermatologist, Jeevan came for a review and was examined again. It was found by the dermatologist that; the infection was subsiding. Continuing the treatment for another week, Jeevan was able to get solace from his condition and got back to normal life.
This power of ICT in healthcare has proven to be a boon for the general public. Today, the patients can access specialist doctors over the telemedicine centers almost at their doorsteps. These facilities are inculcating the health seeking behavior in the general public. The digital dispensary has gained recognition both at the state and central Governments of India.
In a short span of 6 months 65,000 patients have been benefitted so far and close to 100,000 consultations have been delivered. This could not have been possible, if not for the visionary state administration which has made effective utilization of technological advancements in health care for bringing healthcare closer to the doorsteps of people and by ensuring continuum of care.
ABOUT APOLLO TELEHEALTH SERVICES
Apollo Hospitals remote health care has over 19 years of experience in the field of Telemedicine; the organization is a pioneer in designing and developing high end Telemedicine services such as Tele emergency, e-ICU, super specialist tele consultation on demand, etc. Apollo Hospitals remote health care has created the largest and oldest multi-specialty Telemedicine network in South Asia.
As one of the pioneers of Telemedicine across the world, Apollo has always striven to enhance the access to quality healthcare for communities both in urban and rural geographies. With the vision of bringing healthcare of International standards within the reach of every individual, Dr Prathap C Reddy in 1999 established Apollo Telemedicine Networking Foundation (ATNF) and Apollo Telehealth Services (ATHS).
On March 24th, 2000, Bill Clinton, the then US president, commissioned the world's first VSAT enabled village hospital at Aragonda in Chitoor District of Andhra Pradesh. This marked the formal introduction of telehealth services in India. By synergizing healthcare services, Information & Communication Technologies (ICT), medical equipment and patient information system, Apollo provides specialized solutions like Tele- consults, Tele-radiology, Telecardiology, Tele-condition Management and others; thereby empowering a remotely located patients and beneficiaries across the globe to access Apollo's world- renowned doctors. Apollo Telehealth Services has delivered successful remote healthcare services at Primary and Secondary care levels in association with many state governments and industrial set-ups. Since 2014 Apollo's Remote health care initiatives have benefitted over 10 million population in the country.
REWARDS AND RECOGNITION
Apollo Telehealth Services has been recognized with the "Innovation in the quality of Service Delivery" by World Health and Wellness Congress and Awards 2018, "Best use of Technology in Healthcare", by World Mental Health Congress and Awards 2019 at company level. Whereas projects have been recognized by varied forums like World Innovation Summit for Health 2018 and SKOCH Awards 2019 for our projects like eUPHC, Telemedicine in Himachal Pradesh and Tele- Ophthalmology.