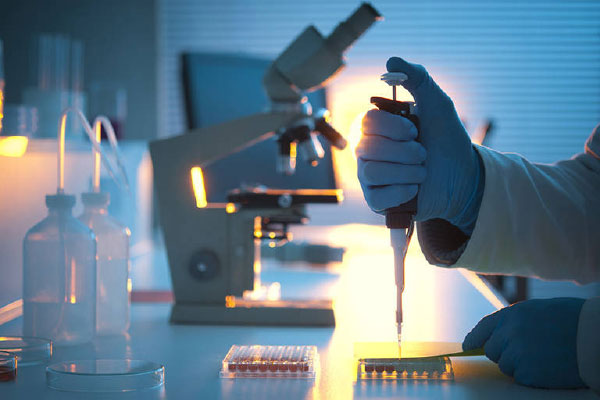 As the healthcare standards keep rising, the need and demand to revamp pathology is even more evident than in recent times, writes Reetika Bose of Elets News Network (ENN).
Pathology is one of the most significant mainstays of the healthcare ecosystem. Thanks to the paradigm shift in the healthcare segment that led revolution of digital pathology. For the past 150 years, pathology has been the essence of the health sector with pathology being at the forefront in understanding and diagnosing diseases for decades. While the medical industry has been blessed with incredible technology and unbelievable innovation on other fronts, the core of the diagnosis process continues to incline heavily on pathologists in labs.
Talking about tackling the digital pathology space, Dr Jayaram N Iyengar, Managing Director, Neuberg Diagnostics said, "The scenario is complex with high establishment cost of digital scanners on one hand and the relative paucity of experts in histopathology on the other. Trained and competent pathologists would not prefer to work in tier 2 cities and district health centres. Establishing a laboratory equipped with trained technicians and digitisation equipment would facilitate the study of the digitised slides by any expert pathologist anywhere in the country."
As the healthcare standards keep rising, the need and demand to revamp pathology are even more foreseen than in recent times. Pathology needs to be ahead of time which will directly imply the capacity to work faster and with more productivity. In that lies the ascent of rise of digital pathology.
"Introduction of low cost scanners albeit with acceptable shortcomings compared with the high through put equipment, would be the way forward", Dr Iyengar added.
DIGITAL PATHOLOGY OVER CONVENTIONAL PATHOLOGY
In spite of witnessing the quick advancement of innovative medical technology such as blood-drawing robots, augmented reality, synthetic tissues, and machine-run organs, pathology continues to depend on the similar old technique of looking at tissues with a microscope within laboratory walls.
However, experts are of the opinion that with innovations in pathology, the pathologist can have a complete control of the entire process. Live sharing of images becomes easy and high resolution snapshots are made just by a click on the use.
"It takes an average pathologist almost 20 minutes to scan and analyse a slide that digital pathology systems would be able to do within 3 minutes leveraging artificial intelligence. Moreover, conventional pathology is also not very amenable to proper indexing (incorporating all relevant searchable fields) and tougher to retrieve," said Pallavi Jain, Managing Director, KRSNAA Diagnostics.
"Digital pathology has been used widely for teaching purposes. Recent years have witnessed an increased use in expert consultations and as an archival tool for storage of digitised slides. Use of digital pathology for routine daily diagnosis, and for conducting proficiency testing is now gaining increased acceptance," Dr Iyenger added.
Conventional pathology workflows have innate delays built into the processes. Transferring unique glass slides runs the risk of loss, and when collaborating with others it requires time, which delays diagnostics.
Joining hands on the rise in digital pathology, Zoya Brar, Founder, Core Diagnostic said, "Adoption of digital pathology facilitates faster reporting that has made it easy to obtain second opinions across geographies without transporting images. It leverages increased efficiency with a reduced turnaround time for reporting clinical cases by reducing error rates."
Also read: Digital Pathology A Game Changer
Replacing the old technique of laboratory examination with the new digital technique means pathology has now become completely image-based information, which is retrieved with the help of computer technology.
A BOOMING OPPORTUNITY
The utilisation of advanced pathology has given enormous opportunities to pathologists working in labs, colleges, or even research centres. But the question lies on what makes this sector a booming opportunity? Earlier in a pathology lab, a great deal of time was squandered in investigating the slides and examining the tissue tests directly from the slide. At times transportation of these slides turned into a sensitive issue because of its delicate nature.
Things have taken a U-turn, thanks to digital advancements made in the healthcare space. With the new digital scanners and computer software, sharing of digital images of tissues electronically with a doctor has become very easy and possible.
When asked about market opportunities for the diagnostics space, Zoya Brar, Founder, Core Diagnostic, said, "While diagnostics makes up only 3% of total healthcare expenditure in India, it controls 70% of the expense downstream and 100% of the outcome. This problem is even more amplified when you consider digital pathology. The market continues to be constrained by the lack of affordable technology and skilled manpower. However, given the huge delta between what we are spending and the impact of digital pathology, I am confident that this will change."
CHALLENGING THE CHALLENGES
In India where the ratio of pathologists to patients is very ordinary, digital microscope improved the efficiency and productivity of pathologist and technicians and is able to connect with their peers for second opinion. Through this process, patients of far flung places will also able to access accurate diagnosis in a short span of time. Moreover, implementation of digital pathology system will help in reducing costs especially in larger institutions as it replaces multi-head microscope with live digital one which is easy to store and image production can be used for further studies.
Shedding light on tackling the challenges, Dr Iyenger said, "The usual practice in our country is for a pathologist to be a "generalist" and not a specialist with expertise and experience in only certain aspects of pathology. This undoubtedly works with the existing healthcare system but we need to have a healthy blend of specialists who would make our health care system in tune with latest advances."
As we are approaching towards 2020, the number of pathologists in the field is reducing. The ratio of pathologists to patients is extremely skewed towards being unfavourable for the former. Coupled with an increasing pressure to move faster and more efficiently, pathology labs need to find ways to not only better assist pathologists but also in a way that's future-ready, efficient, and scalable. Digital pathology holds the answer to this need, and much more.
"India has only about 1,000 histopathologists that are trained in organ specific pathology. Compare this with the US where there are close to 18,000, and the problem is clear. Also, we don't focus on organ specialisation as a country so often our skill-set makes us excellent generalists but when it comes to extremely rare or difficult patient diagnosis, we are at a loss. Collaborating with countries like the US is certainly one way to overcome this challenge. This of course will require labs to be enabled with digital pathology and to have a collaborative and transparent mindset", Zoya Brar opines.
WHAT'S NEXT IN PATHOLOGY FUTURE?
Medical science is rapidly evolving and so as advances made in the field of laboratory diagnostics. A pathologist has transformed from being a support, to an active partner in healthcare delivery. There is an ever-increasing dependence of the physician on the laboratory and this synergy works wonders in the era of precision and personalised healthcare.
Broadly speaking, the government must help create a regulatory environment that ensures that organisations get incentivised to focus on providing the right quality.
"India has tremendous potential of becoming the digital pathology hub of the future given the existing IT capabilities. Proactive policies by the government will take us a long way forward," Dr Iyenger said.

Follow and connect with us on Facebook, Twitter, LinkedIn, Elets video