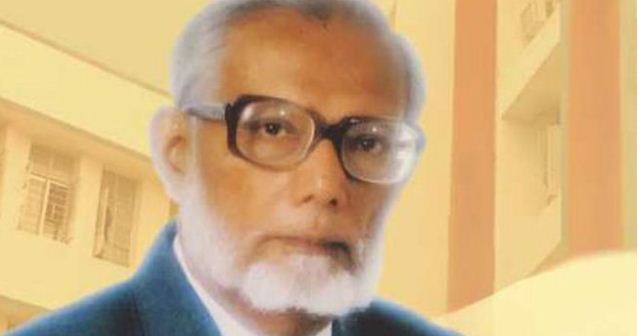 At a time when Bihar is in the news for all the wrong reasons due to recent death of children in Bihar's Muzaffarpur, and the State faring at worst place in Niti Aayog Health index, it is hard to believe that the State once produced India's first cardiologist, who did seminal work in healthcare ecosystem, recording many firsts to his name.
The name of the cardiologist is Dr S Srinivas who despite his humble beginning made it among top luminaries of healthcare world.
For a very long time a section of people believed that Dr Sivaramakrishna Iyer Padmavati was India's first cardiologist. It was in 2017, when postal department of the Government of India issued a postal envelop on his name the confusion died its natural death. The 102-year old Dr Sivaramakrishna Iyer Padmavati is India's first lady cardiologist. She received Padma Vibhushan in 1992 for contribution in medical field.
While Dr Padmavati began her medical career in 1953 my father started medical practice in India in 1950, said Srinivas's son Tandav Einstein Samadshshi who himself is a cardiologist in the US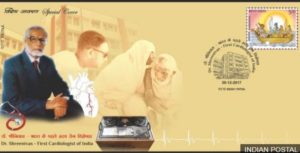 He was quoted as saying by the BBC Hindi, "We were asked for proof by the postal department in 2017. It was a problem for us to get the records. But then I thought, as my father studied in Harvard, the institute must have records."
"We wrote to the University, asking for documentation of the period when my father was a student there. They responded saying that they got the records. All the records were tallied and found that he was first Indian cardiologist who got training from the Father of Cardiology Dr Paul Dudley White," he stated.
Bihar connection
Dr Srinivas was born in Birsinghpur village in Bihar's Samastipur district in 1919 in a family of landlord. Srinivas who died in 2010 at the age of 91 got primary education in King Advard High School in Samastipur district and later joined Patna Science College in 1936. He did MBBS course from Prince of Wales Medical College & Hospital, which is now called Patna Medical College and Hospital (PMCH).
Went to US to study Cardiology
Dr Srinivas went to the United States in 1948 to study cardiology. There he studied in Massachusetts General Hospital in Boston and also got an opportunity to take training from Dr Paul Dudle White, a world famous Cardiologist and Professor at Harvard University. The only other trainee Cardiologist from India, who had worked with Dr White at that time, was Dr Padmawati. He also studied under Dr Frank N Wilson, Father of modern Electro-Cardiography.
In 1952 he returned to India and set up Hospital for Cardio-vascular diseases. In 1971 he became the founder-director of Indira Gandhi Institute of Cardiology and served on that post till 1976. He brought with him the first Cardiology (ECG) machine to India.
Considered Father of Polypathy
In 1977 he along with Dr B Bhattacharya, noted Homeopath and some Ayurveds initiated the concept of Polypathy having under one roof all the modalities of treatment be it Allopathy, Homeopathy, Unani, Ayurved, Yoga, Tibbi, Naturopathy, Acupuncture etc. There are 151 ways of treatment which come under Polypathy. In 1997 he organized a Polypathy Conference.
Introduced ECG machine in India
In 1952 he returned to Bihar and joined PMCH. At that time there was no separate department of cardiology and general physician had to tackle heart patients. Going out of way he established Hospital for Cardio-vascular diseases in Patna which is now called Indira Gandhi Institute of Cardiology.
He brought with him the first Cardiology (ECG) machine to India. Dr Srinivas also established the fact that two persons could be identified with the ECG machine as both would have different reports.

Follow and connect with us on Facebook, Twitter, LinkedIn, Elets video