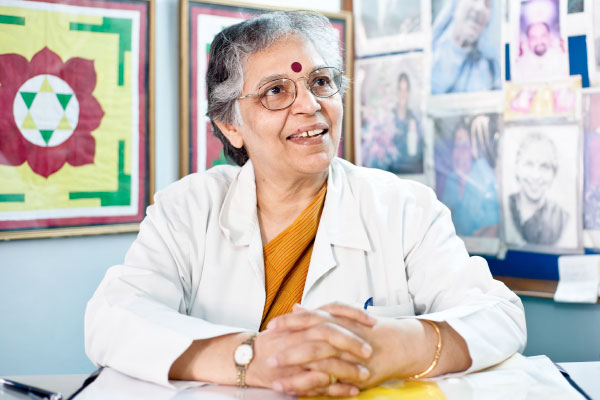 Delhi Gynaecologist Forum (DGF) envisages better healthcare for all women and girl children by fostering public-private partnerships, pooling and sharing resources, creating a common platform for all stakeholders and family-based interventions with community involvement, says Dr Sharda Jain, Founder & Secretary General, Delhi Gynaecologist Forum (DGF), in conversation with Elets News Network (ENN).
Q You have been a crusader against female foeticide, anaemia, save uterus campaign and many others. As an expert how do you analyse maternal healthcare in India?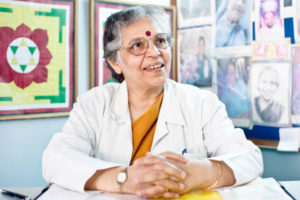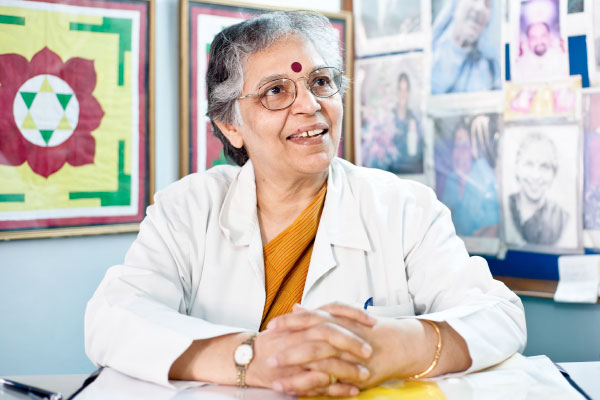 We have come a long way as far as maternal healthcare in India is concerned. Still, we have a long way to go. The Millenium Development Goal of Decreasing Maternal Mortality is the only goal which we have achieved and this became possible because of good cooperation between the Central and State Governments. But it is also painful to observe that our maternal mortality or morbidity rate is higher than that of our neighbours: Sri Lanka, Bangladesh and even Pakistan. So, we, as a country, have to go a long way in terms of maternal health. As a Government recognised body, we are doing a lot of work in areas related to women health issues such as female foeticide and save uterus campaign. Being a gynaecologist forum, we will keep doing this as it is our duty to take care of women's health.
Q Tell us a bit about Janani Suraksha Yojna, now a landmark initiative of Central Government.
Effective implementation of Janani Suraksha Yojana (JSY) has helped us in reducing the child delivery in places other than the hospitals up to a great extent. After the implementation of the scheme, around 90 percent of the delivery is done at Primary Health Centres (PHCs) which was only 20 percent earlier. It has boosted the maternal mortality up to a great extent. It is one of the best schemes by the Government that helped women to ensure good health.
Q How is your organisation contributing to women's health?
Delhi Gynaecologist Forum (DGF) is concentrating only in Delhi. For us, three areas are of top most priority. First is the skilling of doctors, as lots of developments are going on across the globe in terms of healthcare. The training in these skills is very costly outside the country and that's why it should be available in India. DGF is offering the best skills to gynaecologists. Along with different States of our country, doctors from neighbouring countries like Afghanistan and Bangladesh are also participating in these trainings.
Secondly, we do monthly meetings regarding requirements of our various teams in every nook and corner of Delhi. It helps us to provide healthcare services at the door-step.
Thirdly, we are focusing on "Saying No to Cervical Cancer". Cervical Cancer is responsible for more deaths than the deaths due to pregnancy related problems. Majority of the people are unaware about it. So, we are trying to reduce the number of cancer patients by promoting HPV Vaccination. Due to our efforts, the Delhi Government is giving free vaccination at two centres in Delhi: Delhi State Cancer Hospital GTB Nagar and Janakpuri.
Another important aspect that we are focusing on is training doctors in identifying cancer at an early stage so that it can be treated and patients can be saved. As far as maternal mortality is concerned, we are conducting workshops where we train gynaecologists to handle Life Threatening Emergencies. This helps in improving the skills of gyanecologists. We train doctors in a way that they can further train nurses and other support staff to help them in handling emergencies.
Q How is IVF gaining importance these days and proving to be a boon to women having polycystic ovary syndrome (PCOS) and other pregnancy related issues?
Infertility is like an epidemic but all said and done it is for 15 percent of couples which comes under the infertile category. In India, having a child is a must for every couple. But infertility is only taught as a subject that too in the post graduate medical courses. So to work as an expert, one must have deeper knowledge. As far as India is concerned, IVF centres are mushrooming but at the same time it is also required that one centre caters to the needs of 50 gynaecologists and it must be well equipped with latest technologies and instruments.
There are around one lakh IVF Centres in India of which 60 percent are in metro cities and 40 percent are in tier-II cities. But it is a fact that 50 percent of these centres don't have Intracytoplasmic Sperm Injection (ICSI) facilities which treats male infertility. It is very important for centres to have this facility as 50 percent of our patients are males.
In Australia, 10 percent of all the new born babies are through IVF and in UK 1-2 percent babies are born through it. Seeing this, India still has a long way to go.
Q Given the burden of infertility, where does India stand when it comes to fertility treatments?
As far as Indian IVF market is concerned, it is going with the pace of demand. But the challenge is to find well trained workforce for managing IVF centres. It must be necessary for every gynaecologist to be well trained in this area. We are lacking in well-trained man power along with the nurses and technicians who are working in these centres. This is what Delhi Gynaecologist Forum is focusing on. In line with Prime Minister Narendra Modi's vision of Skilling India, we are contributing to it by training the manpower in these skills.
Another challenge is that these centres are not in line with each other in terms of services they provide. Services at every two centres are different and it confuses the couples seeking treatment for infertility. It must be addressed.
Q Is a regulatory body highly needed to streamline unorganised Indian IVF sector?
As far as monitoring part is concerned, skilled doctors don't need to be monitored whereas the unskilled ones really do. If we talk about the Indian Council of Medical Research (ICMR) and Pre-Conception and Pre- Natal Diagnostic Techniques Act (PCPNDT), people from these authorities majorly focus on sex determination part. We need to focus more on technologies and facilities available at IVF treatment centres. The lack of expert professionals in this sector is one of the reasons that the country is lagging behind in infertility treatment.
It is very important to check the quality standards adopted at IVF Centres on a regular basis by the Government bodies. The third party quality control checks are very expensive because of which only 10 percent of the IVF Centres choose to avail these checks for operating standards. Here comes the role of DGF, which helps IVF Centres to self regulate themselves on the basis of checklist prepared by it.
Q Infertility is something which many people don't want to talk. How do you view the role of awareness to keep myth and stigma surrounding infertility at bay?
Infertility is a kind of stigma for any couple and any such person wants to come out of it. People are now becoming aware of it not only in urban areas but also in rural areas. To make people more aware about infertility, we have to engage the grassroots-level workers like Auxiliary Nurse Midwifery (ANM) and Accredited Social Health Activist (ASHA). Even the teachers in schools can help in spreading awareness about treatments related to infertility, as they also interact with good number of people on a daily basis.
It can be observed that hesitation among the people regarding infertility is gradually going away. It is so as 7-8 years ago, people even after crossing the age of 45 or 50 won't visit doctors for the cure. But nowadays people around 30 or even less are visiting the doctors to treat their infertility problems. They are talking about Anti-Natal care, vaccination, post-natal care etc.
Another thing which is needed here is that the Government should also develop the infrastructure to spread awareness among people. The collaboration between the Government and private players may ease in making more people aware about the same. Moreover, the facilities should be more standardised for treatment of male infertility, as it contributes 50 percent of all such cases.


Follow and connect with us on Facebook, Twitter, LinkedIn, Elets video