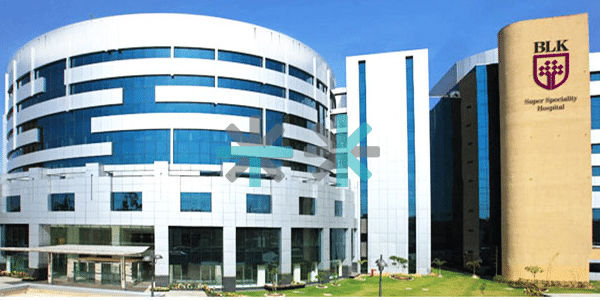 Delhi stands on shaky legs. BLKs scan of its bone and joint health reflects a very precarious situation. The data collected through Bone Densitometer in a weeks camps starting from October 9 turned out to be an eye-opener as even young ones were found having Low Bone Density (LBD).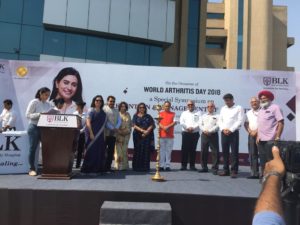 It also revealed that over 60 percent of people are on the brink of Arthritis and calls for immediate intervention. Over 20 percent were found suffering from one or the other forms of Arthritis. Many of them were potential candidates for total knee replacement in times to come.
The takeaway-Countrys capital is pitted against an impending epidemic of Arthritis inflicting on even younger generation. Low Bone Density (LBD) is a cause of serious concern. The matter becomes all the more pressing as that majority of people availed themselves of densitometer tests in the camps were who casually unaware about their deteriorating bone and joint health.
BLK, the Super Speciality Hospital, marked World Arthritis Day with a Mega Camp on October 14 to disseminate the outcomes of a series of camps organised in different localities of Delhi and showcase its advanced orthopaedic armamentarium to offer best of solutions. The bone densitometer test emerged as special need for people of Delhi to avert the bone health crises.
The Mega event was graced by Meenakshi Lekhi, New Delhi Member of Parliament, who stressed the urgent need for preventive measures and said that Arthritis awareness initiative as that of BLK is the need of the hour. She also bemoaned that even younger generation is also becoming prone to debilitating bone health condition. Rita Choudharie, Chairperson and Dr Sanjay Mehta, Director Medical Services were the distinguished presence.
The highlights of mega camp entailed in house free health check up OPD with free bone Densitometry test and consultation by Dr Vishal Kaura Aggarwal (Rheumatologist), yoga session and Physiotherapy session. Nearly 200 people turned up at the event on Arthritis Day for free consultation.
According to Dr Aggarwal, Rheumatoid arthritis disease can cause the joint pain and affect our knees, wrist, elbow, and ankle. Joint pain and swelling are some common symptoms. Severe cases ultimately lead to knee replacement as it totally destroys the cartilages and the knee replacement needs to be done. Sedentary lifestyles, Vitamin D deficiency, high calories food intake, obesity, malnutrition are main reasons which lead to this potentially life threatening disease. Due to lifestyle habit like fast food consumption and foods with low nutrition value the bones become softer and weaker.
Speaking on the occasion, Dr Mradul Kaushik, Director (Operations & Planning), BLK Super Speciality Hospital said, We are encouraged to see such healthy participation on World Arthritis Day.
Arthritis occurs mostly in adults over 65 years of age; however children, teens and younger adults have also reported similar symptoms owing to genetic predisposition, injuries and infection. This prompted us to organise series of camps in Delhi.
Recent studies indicate that arthritis is alarmingly rising among younger population- even affecting adults from 20-30 years age groups. In India, over 10 million cases of Arthritis are reported every year.
Follow and connect with us on