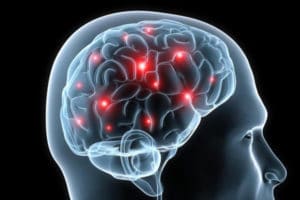 Chinese researchers have built an artificial intelligence (AI) model with medical imaging which would be helpful in finding out brain injury among patients.

Severe brain injury can lead to disorders of consciousness (DOC), said researchers from the Chinese Academy of Sciences.
Some patients can recover from an acute brain injury, but others fall into chronic DOC, also known as a vegetative state. They cannot communicate or act consciously.
The model will accurately determine whether patients with severe brain damage might regain consciousness.

Researchers, including those from PLA Army General Hospital and General Hospital of Guangzhou Military Command, developed the AI model, which can make an assessment based on images of brain functional networks.
"When a brain functions, multiple brain regions are involved, and they form a network, working together," said Song Ming, lead researcher of the study.
Using functional MRI (fMRI), a medical imaging technique, Song and his team found typical features seen in the brain functional networks of DOC patients, which can be biomarkers to trace the level of consciousness and predict the possibility of recovery.
Follow and connect with us on Facebook, Twitter, LinkedIn, Elets video