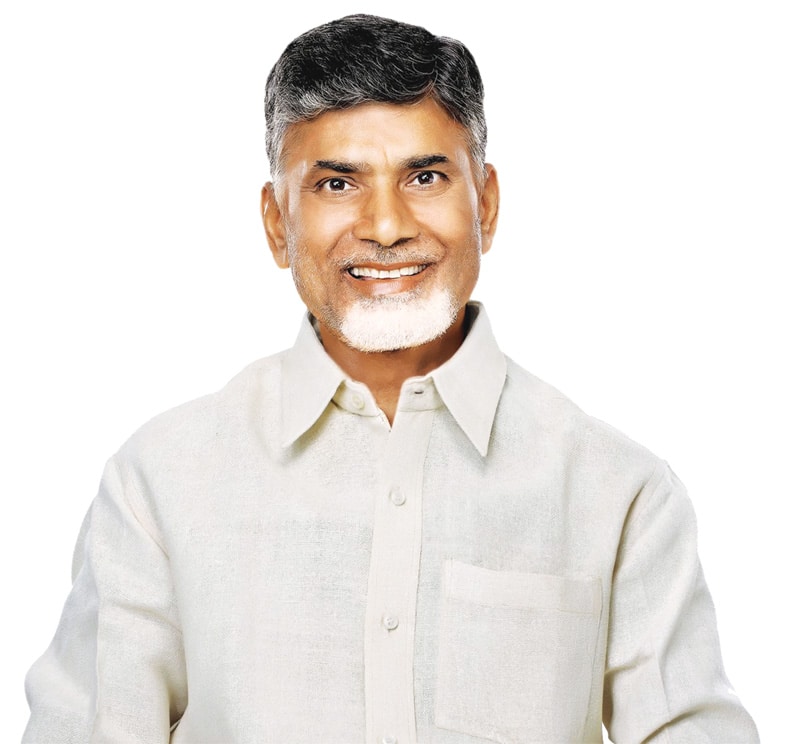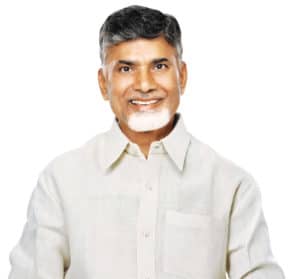 Andhra Pradesh (AP) now has Real Time Governance System (RTG) which has enabled Government agencies to communicate with beneficiaries and citizens on real time basis through plethora of access mechanisms with digital and technological interventions, says Nara Chandrababu Naidu, Chief Minister, Andhra Pradesh in an Exclusive Interview with Gopi Krishna Arora of Elets News Network (ENN).
Q You have been known as a leader for whom it is the outcomes that matter the most when it comes to governance. Where do you place Andhra Pradesh (AP) today when it comes to the overall development of the State?
The result-oriented approach of Andhra Pradesh (AP) has been superseded now with public satisfaction and public access-based approach. Every good result is good but it may not be good enough to match the public expectations. AP now has Real Time Governance System (RTG) which has enabled Government agencies to communicate with beneficiaries and citizens on real-time basis through plethora of access mechanisms with digital and technological interventions. At the same time, the result-based approach has given the State lot of credentials and helped to move forward.
Q Amaravati is now talk of the town as it is being viewed to be the next big thing in building world class city infrastructure. Would you shed some light on the progress of the city in the making?
Generally, the city planning happens from an infrastructural perspective, not from a sectoral perspective. Amaravati is the first greenfield capital city in India which is being planned not just from infrastructural perspective, but also with the sectoral perspective approach. It means judicial district, business district, sports district, health district, education zone and many more are already planned while making the design of the new city.
Globally, very few cities have been designed in this way where business meets business confined in an ecosystem yet interacting with the multiple parts of the universe. The second characteristic of Amaravati is that it has envisioned future and the city will be petrol-free city. Amaravati will be full of electrical plug points where one can charge the vehicles. In this futuristic city of India, waterways will substitute roadways in a big way.
The foundation of the city will be sustainable living, the wall will be green living and efficiency will be the roof. Hence, Amaravati will not only be a city itself, but goes rather much beyond that. Amaravati is a concept of remodeling and rethinking our lifestyles, convenience patterns and our social requirements keeping in mind the sustainability of the entire society.
Q But at the same time, one needs investments to build this kind of infrastructure. What steps have been taken by your Government to attract investors to the state?
Andhra Pradesh has been known for having one of the best industrial policies in the entire country. Every decade the next decade policies are already rolled out. The ease of doing business is what actually attracts the industry. Generally, industry gets excited to invest in a State for the ease of doing business procedure of a State and also look at the sector specific factors. When it comes to Andhra Pradesh, I can happily share with you that most of the logistical aspects are optimally placed and at the same time, every sector has been given its due share in terms of its requirements.
Let me take the example of electricity or water- AP is power surplus State and also has one of the best irrigation or ground water harvesting models. Our State is also the automobile hub and South Korea has invested in the automobile hub in AP. We do have strong IT backbone historically and we are also developing cities like Tirupati as the next big next-gen data hub.
If we can put these sector specific factors and super impose them over the general optimum factors which AP has, then we can proudly say that Andhra Pradesh is most well-placed to harness the potential of any sector and if its a complicated sector like health, then it is even more well-placed.
Q We know that health and education are the key focus areas for any Government. What has been done by your Government to transform the lives of people with regard to health and education spectrum?
Let me first give you the healthcare scenario of the State. Andhra Pradesh is the first State in India to announce universal health coverage in 2017 and doing quite well in that front. Most of the programmes are in Public-Private- Partnership (PPP) mode which helps, harness the cost effective models of efficient healthcare. The mortality and morbidity indicators are on the decline and the utility and satisfactory indicators are on the rise. Industry promotion has been linked to service delivery.
We have Medtech Zone coming up in Visakhapatnam along with the establishment of Pharma City, Health City. The various industry promotion factors are converged with service delivery. Andhra Pradesh is Arogya Pradesh. The progress in healthcare sector in last four years in the State is historic and momentous.
Owing to various factor, the paucity of institutions was a challenge in education sector. It has been neutralised to a great extent by setting up new institutions, several universities have been given autonomous status by University Grants Commission (UGC), the number of schools and quality time spending in schools by children have been increased. Data speaks for itself and all these are available transparently in CM core dashboard. Education and health have been improving by leaps and bounds in terms of progress and positivity in AP.
Let me take this opportunity to give you an example on how we have integrated education and health though IT. We have a free pathology programme and that has resulted in large number of data generation on blood test and blood markers. These are analysed with the help of Artificial Intelligence (AI). 57 mandals were identified where certain blood markers are shown to be rising. In these mandals, public food distribution centers, traditionally known as Ration Shops have started keeping brown rice.
This has happened only because health, awareness, education, civil supplies and data analytics have all worked together. Nowhere in the world there has been a change induced by the governance model in food habits of people to avoid a disease. This is what we have achieved in Andhra Pradesh.
Q Coming back to health, how do you perceive and rank AP MedTech Zone?
AP MedTech Zone is the only zone in the world of its kind dedicated to medical technology production. If we walk into any hospital, we see medical equipments and they are the most expensive things. India is dependent heavily on imports when it comes to medical equipments and specially for complex medical equipments (like MRI, etc) we are 100 dependent on imports. Andhra Pradesh is an answer to this challenge. AP MedTech Zone is an answer to the global paucity of affordable medical equipment.
It is not only a benchmark but a way forward for the entire world to learn that if a holistic system of scientific infrastructure is combined together with good industrial facilities, then the gains are incremental. AP MedTech Zone is and will continue to be a benchmark globally for med-tech enhancement, med-tech engineering and med-tech access. AP displays optimal governance in general parameters and also sector specific cutomised efficiency models.