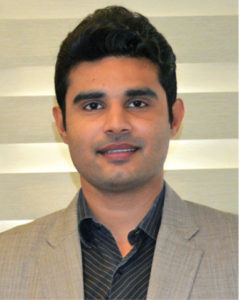 Incubators have become prominent within non-healthcare sector like technology, service industry, etc. But in the Indian healthcare this concept is still lacking. The future will see growth in healthcare incubator due to their obvious and quick-to-realise value " they help bring people together and give fledgling firms access to otherwise-hard-to-obtain resources.
Any start-up that participates in an accelerator, gains access to mentorship, networks, one-to one coaching, and typically some level of funding.
Healthpod focus specifically on healthcare startups from the seed stage onwards. We believe that mentorship is mostly required when an idea needs a validation and that is precisely what Healthpod does.
Healthpod mentors work intensively with the companies to help them meet their business goals. Typically, these goals include validating idea, gaining customers, raising capital, building marketing and sales pitch, and refining an investor pitch.
How is healthpod different from another incubator?
An accelerator typically has three to six month timeframe for working and post that they leave the start-ups on their own. But in Healthpod weve realised that three month is not long enough to get a company to market"the sales cycles within healthcare typically take much longer than that (around 18-24 months for health systems). So at Healthpod we give the start-ups the time they require, which can vary from 12 to 24 months based on the need of the start-up. This allows them to have meaningful connections and reach to the best of brains in healthcare to validate the business model without any fear of being removed.
At Healthpod we not just provide mentorship to the startu-ups but also provide them the proper exposure to hospitals and other sectors so that they can practically test the product and get an access to a bigger pool of cases. This also help them understand the real time problems which arise when the product is implemented in various sizes of setups.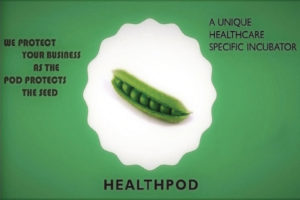 Earlier, the start-ups used to approach an Incubator just with one need of funding but now things have changed. Now they look at the network an incubator can provide and also the names associated with them as mentors. It is because at the end along with funding even the kind of associations and connects a start-up can make is very important for its survival and growth. We support our companies on a wide range of business issues, including fund raising, go-to-market planning, customer development, business development, contracting, pricing, marketing, communications, and PR.
How Your Company Will Benefit?
We provide things which are most essential for start-ups today:
Guidance:
Every investor provides money and mentorship. But in our case the money is the smaller component. The money we provide is purely to help our companies pay living expenses for incubation months. The most impactful thing we do is working hand-in-hand with our companies to grow their businesses. The kind of advice we provide cannot be bought, because our mentors have proven track record of successfully mentoring numerous startups.
Access to potential customers:
We have built up a network of healthcare leaders and decision makers and all our startups have access to our network who are their potential customers.
Marketing and sales pitch:
We work with you to write the content for your marketing materials, including emails, pitch decks, and website content, and will even join you on sales pitches to provide you with feedback. This is hands-on marketing and sales consulting which is hard to get anywhere else.
Access to potential investors:
Most people invest in early-stage companies based on relationships. We help you strategically increase the size of network and provide you credibility to close the deals. Moreover, we provide you with proven tactics to generate interest and close investors from your network as well as ours.
Support group:
Entrepreneurship journey is many a times a lonely affair and you have to learn unlearn and re-learn from your own mistakes. But at Healthpod we provide a group culture where you learn from other people and you always have someone to lend ear or shoulder when you need them the most.