By supporting the scale and impact of promising innovations, healthcare industry can easily address health challenges across the country majorly in rural parts of the country. But, fact of the matter is that industry can be strengthened only by supporting the correct planning, piloting, and uation of innovations adopted in new settings. Joy Chakraborty, Chief Operating Officer, P D Hinduja Hospital, highlights the effective implementation of technology in healthcare in conversation with Rajbala of Elets News Network (ENN).
What is the need for implementing an effective system of production in healthcare?

With the Make in India campaign, the need to implement an effective system of production in healthcare is an ideal match. Typically, the major components of healthcare delivery systems are medical devices, medical technologies, medicines and the caregivers.
The major hassle is to get the return on huge revenue invested in the devices and technologies that are imported from abroad to India for care delivery. Import duty, customs duty, fluctuating foreign currency exchange rate always makes the landing cost of the product too high.
This can be reduced to minimum by producing the same on Indian land. While ensuring that the cost is reduced drastically, the quality also needs to be kept in mind and the same needs to be maintained as the imported ones. At the same time we need to keep in mind Quality has been a forte for India.
A good example of which is many Indian Pharma companies are selling their drugs in the western world at much economical rates and with an approval from their FDAs or respective bodies for quality. Thus, a country whose healthcare sector is expected to register CAGR of 22.9 per cent during 2015 -20 to US $280 billion certainly needs to harp on an effective system of production in Healthcare within INDIA to ensure that the cost of delivery is low for the people of our country and a good health statics is maintained in the country.
Would you apprise us on the exponential growth of innovation in healthcare in India and how far it will take Indias healthcare industry?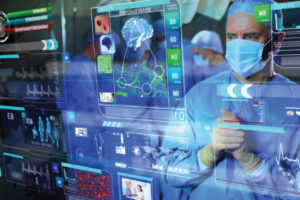 The Indian brains have always created a mark across the globe in any field, be it, Information Technology, Engineering, R&D and many more. Within the past two decades, the Indian Healthcare industry has seen many innovations from the price, quality and new technology or research perspective. The pharma companies from the west have manufacturing units in India that not only produce medicines, but also do drug R&D at various stages for them.
The shift of medical tourism to India is also a byproduct of innovation called economical or reduced cost of care for the western world in India. AYUSH has also contributed to a large extent to the innovation in health care industry by India.
Who knew that Yoga which is native to Indians would be marked on global calendar and there would be a day called International Yoga Day. Innovations by India, in terms of production, research, technology or alternative medicines have made FDIs also see a huge potential in the Indian market and facilities compelled them to set up production in India and can make India as one of the most advanced health care providing countries in the world in future.
What is the need for building a culture of innovation in the country?
Motivation, appreciation and incentives are the three key mantras that can bring major or drastic changes in any project. The same applies for creating a culture of Innovation in our country. As mentioned earlier, Indian brains have time and again proved themselves being most innovative in various fields, irrespective of the place where they are in the world.
What is the relevance of PPP model in the Indian healthcare industry?
In a country like India, were yet, the maximum population lives in the rural areas, PPP is an ideal healthcare delivery model. With PPP the good hospitals can create a nexus of their hospitals in tier 1, tier 2 and tier 3 cities as well as villages with the help of infrastructure, policy and cost support from the government to treat patients. This will help reduce cost of care and also increase accessibility of care to the people of India even at the rural area thus making the countrys healthcare status much improved in comparison to now.
A country whose health care sector is expected to register CAGR of 22.9 per cent during 2015- 20 to $280 bill ion certainly needs to harp on an effective system of production in health care to ensure that the cost of delivery is low for the people of our country and a good health statics is maintained in the country.
How PD Hinduja has adopted, integrated and implemented technology in its healthcare offerings, equipment and services?
P D Hinduja Hospital right from its inception has been as early adopter technology and quality process. Technology wise the hospital has been the first in India to do NAT blood testing, first in SAARC countries to have a CAP accredited laboratory. In 80s it was the first hospital to launch Gamma Knife. The latest additions are the digital broad band MRI with Ambient Themes, Linear Accelerator for Radiation Therapy to onco patients, The Linear Accelerator also has dedicated prone breast frame, which is the first in India and is the safest as well as precise in treating breast cancer. Besides medical technology, our hospital has also used technology in non medical areas to provide better patient experience. Some of these include on line appointment booking and payments, payments via kiosk at our hospital, tab based patient feedback system and on line patient complaint management system.

Follow and connect with us on Facebook, Twitter, LinkedIn, Elets video