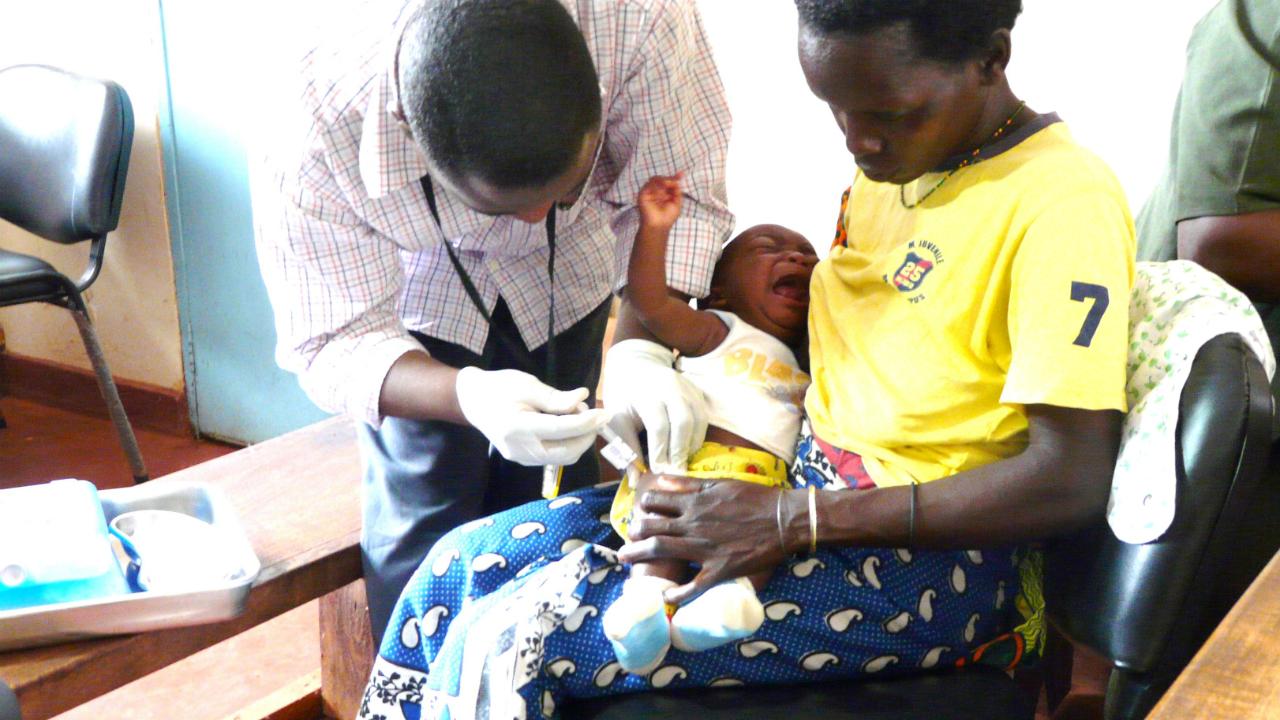 The worlds first malaria vaccine is to be made available in selected areas of Ghana, Kenya, and Malawi under a World Health Organisation-coordinated pilot implementation programme beginning in 2018, the World Health Organisation Regional Office for Africa (WHO/AFRO) announced on Monday.
The injectable vaccine, RTS,S, was developed to protect young children from the most deadly form of malaria caused by Plasmodium falciparum.

The prospect of a malaria vaccine is great news. Information gathered in the pilot will help us make decisions on the wider use of this vaccine, said Dr Matshidiso Moeti, WHO Regional Director for Africa.
Combined with existing malaria interventions, such a vaccine would have the potential to save tens of thousands of lives in Africa, she added.
WHO has called for accelerated scale-up of efforts to prevent malaria and save lives, according to the latest WHO report, "Malaria prevention works: Lets close the gap".
The report said that in sub-Saharan Africa, which shoulders 90 per cent of the global malaria burden, more than 663 million cases have been averted since 2001.
WHO also highlights critical gaps in prevention coverage, particularly in sub-Saharan Africa.
An estimated 43 per cent of people at risk of malaria in the region were not protected by either a net or indoor insecticide spraying in 2015, it said, adding that approximately 69 per cent of pregnant women in 20 African countries did not have access to the recommended three or more doses of preventive treatment.
The WHO pilot programme will assess whether the vaccines protective effect in children aged 5-17 months old during Phase III testing can be replicated in real-life.
Specifically, the pilot programme will assess the feasibility of delivering the required four doses of RTS,S, the vaccines potential role in reducing childhood deaths, and its safety in the context of routine use.
RTS,S was developed by GSK and is the first malaria vaccine to have successfully completed a Phase III clinical trial. The trial was conducted between 2009 and 2014 through a partnership involving GSK, the PATH Malaria Vaccine Initiative (with support from the Bill & Melinda Gates Foundation), and a network of African research sites in seven African countries"including Ghana, Kenya, and Malawi.
April 25 is marked as the World Malaria Day, which falls during the World Immunisation Week from April 24 to 30. Overall, vaccines prevent an estimated 2-3 million deaths each year.

Follow and connect with us on Facebook, Twitter, LinkedIn, Elets video