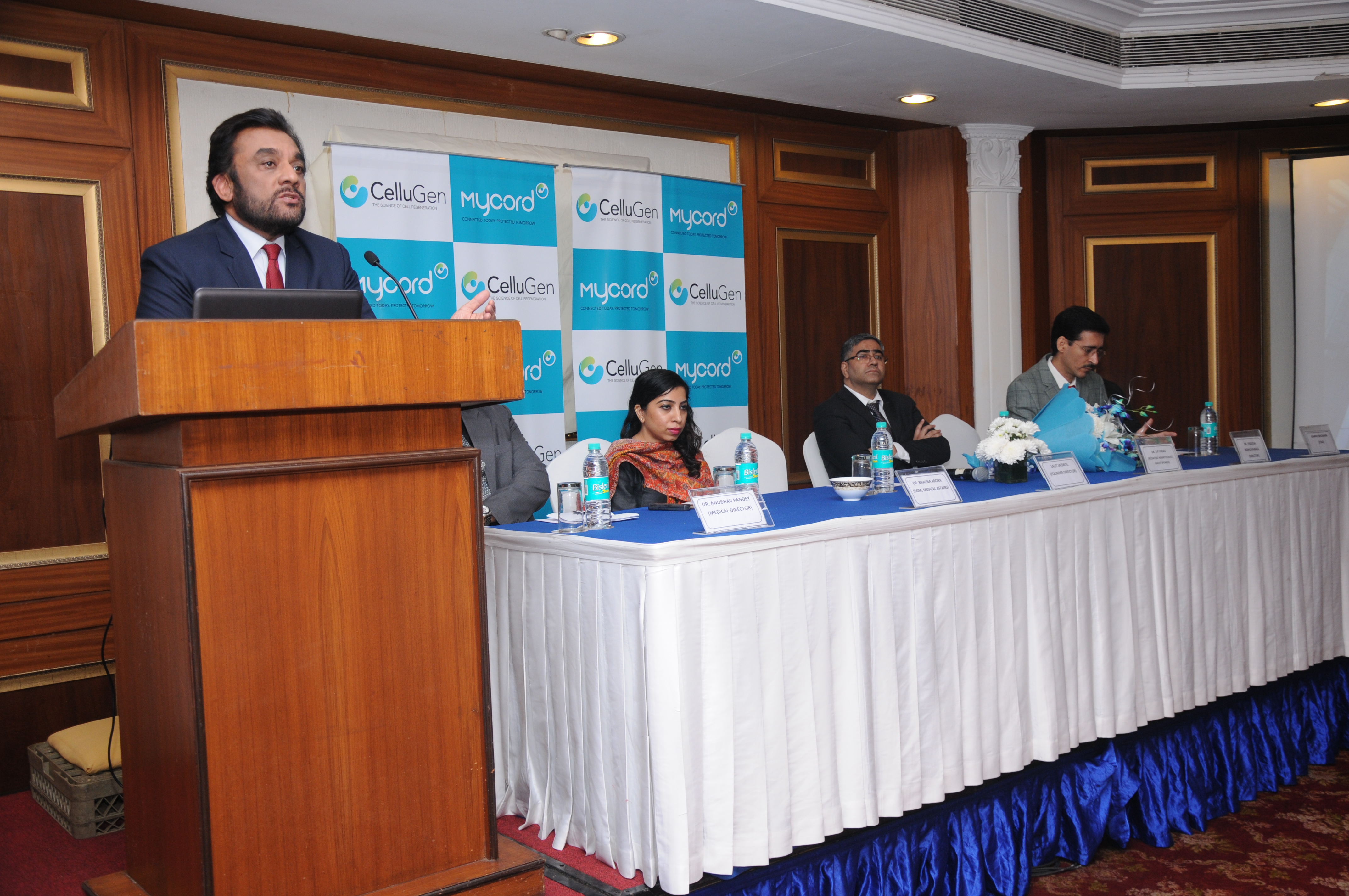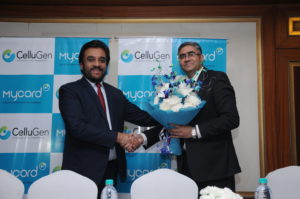 Leading stem cell research organisation Mycord, an initiative of Cellugen Biotech, has introduced a new revolutionary concept — Mycord Precious Pool Plan — to create a large private pool of umbilical cord blood units.
The initiative is a revolutionary break from the current practice of private cord blood banks that allow a person access to only their own cord blood, making stem cell transplants unviable in a majority of cases.

It is a scientifically proven fact that ones own Cord Blood cannot be used for transplant in most blood related disorders as majority of conditions are genetic or inherited. In fact, the cord blood in such a case needs to be discarded.
Mycord aims to redefine this through the Mycord Precious Pool Plan (MPPP). Mycord advocates that all cord blood units stored as part of private banking be made available in a cord blood pool to find the best matched cord blood unit for all clients," said Lalit Jaiswal, Founder-Director, CelluGen Biotech Pvt Ltd.
"This is done at no additional cost of procuring a cord which otherwise, if available in a public bank is very expensive. This unique advantage shall be most beneficial to the precious child whose cord has been banked, Jaiswal added.
According to doctors and researchers, Mycord Precious Pool Plan can revolutionise the treatment of hematological disorders in India for those who decide to bank their cord and become a part of the pool. As the pool continues to grow, so does the likelihood of finding the best matched cord.
Umbilical Cord Blood Transplant (UCBT) has gained popularity as an efficacious treatment modality for various malignant and non-malignant hematological disorders, since the first successful UCBT was done in France in 1988. More than 35,000 successful cord blood transplants have since been performed worldwide .
Private stem cell banks have been growing in India with parents investing over 500 crores annually to protect their newborn against blood-related disorders. Unfortunately, the private banks have been propagating that ones own cord blood stem cells can be used in more for more than 80 medical problems, which is not true," said Dr. S P Yadav Pediatric Hematologist, Medanta Hospital.
"The fact is that the possibility of utilising ones own UCB for transplant in blood related disorders is less than 5 per cent. This futility of storage of UCB for self-use is well recognised by the medical fraternity today. To make umbilical cord blood stem cell transplants a viable option, accessing another persons cord blood (allogenic) is the best solution, he added.
In addition to umbilical cord blood, Mycord also stores Umbilical cord tissue, Amniotic Membrane and the remaining umbilical cord (direct cord storage) for exclusive personal use of the client for emerging therapeutic applications.
Umbilical Cord tissue derived stem cells find potential use in treatment of various degenerative disorders of the nervous system, osteoarthritis, optic nerve atrophy, diabetes etc, to name a few. Mycord adheres to the practice of isolating tissue stem cells before storage to ensure potency and viability of the cells at the time of use.
There are at least 142 public and 25 private UCB banks the world over with 3 public and 7 private banks located in India. In India, insufficient quantity of just about 5000 cord blood units are available in public banks. The chance of obtaining a matched donor for an Indian recipient from foreign registries is meager due to ethnicity and exorbitant cost. Till date, only 32 patients have received a transplant using related or unrelated UCB, according to Mycord.

Follow and connect with us on Facebook, Twitter, LinkedIn, Elets video