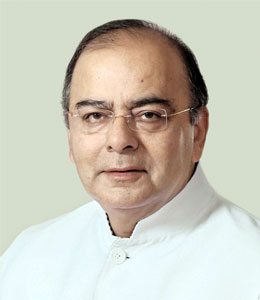 The Union Minister for Finance and Corporate Affairs, Arun Jaitley while presenting the General Budget 2017-18 in Parliament today said that the Government has prepared an action plan to eliminate Kala-Azar and Filariasis by 2017, Leprosy by 2018 and Measles by 2020. Elimination of tuberculosis by 2025 is also targeted. Similarly, action plan has been prepared to reduce IMR from 39 in 2014 to 28 by 2019 and MMR from 167 in 2011-13 to 100 by 2018-2020. 1.5 lakh Health Sub Centres will be transformed into Health and Wellness Centres.
The Finance Minister, Jaitley in his Budget Speech said that to strengthen Secondary and Tertiary levels of health care, adequate availability of specialist doctors is needed.

In addition, steps will be taken to roll-out DNB courses in big District Hospitals; strengthen PG teaching in select ESI and Municipal Corporation Hospitals; and encourage reputed Private Hospitals to start DNB courses. The Central Government will work with the State Governments to take these tasks forward. The Government is committed to take necessary steps for structural transformation of the Regulatory framework of Medical Education and Practice in India.
Two new All India Institutes of Medical Sciences (AIIMS) will be set-up in the States of Jharkhand and Gujarat.The Budget also proposes to amend the Drugs and Cosmetics Rules to ensure availability of drugs at reasonable prices and promote use of generic medicines. New rules for regulating medical devices will also be formulated. These rules will be internationally harmonised and attract investment into this sector. This will reduce the cost of such devices.

Follow and connect with us on Facebook, Twitter, LinkedIn, Elets video