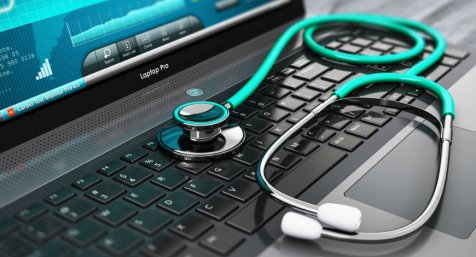 Healthtech startup Idea Bubbles has recently raised a pre-series 'A' round of Rs 4.5 crore led by the IvyCamp platform.
Eureka Forbes was one of the key investors which participated in this round of funding facilitated by IvyCamp, a unified innovation and entrepreneurship platform, that leverages global alumni networks to help entrepreneurs become successful.

In addition to being an investor, Eureka Forbes will also provide the start-up operational and strategic guidance. It will work with Idea Bubbles across their sales, distribution, operations and brand building functions.
"Idea Bubbles is making on-demand teleconsultation with expert doctors mainstream under the brand Eureka Forbes Good Health (EFGH). IvyCamp helped us bring in Eureka Forbes as a strategic investor who is helping us build a differentiated healthtech story by enabling us to leverage the brand and the wide distribution reach of Eureka Forbes field force. This collaboration facilitated by IvyCamp was atypical but will bring forth new business models for start-ups to explore," said Gururaj Potnis, IIT Delhi-IIM Calcutta alumnus and Founder of Idea Bubbles.
The EFGH platform enables doctors to offer patients tele-consultation services underpinned with several offerings such as digitised medical records. Idea Bubbles has over 12,000 patients and 600 doctors on its roster and has completed 1,000 transactions.
Eureka Forbes, as a leader in health and hygiene consumer products with over 10 million customers including 1.62 lakh doctors, sees big potential in the healthcare enablement sector. With India having a very low doctor-patient ratio, Eureka Forbes Good Health is a powerful and convenient enabler of family health services and health data management for individuals and also, all employers keen to improve their employee productivity," said Dr Raman Venkatesh, CEO of Technology and Corporate Development, Eureka Forbes Ltd.
"This venture is trailblazing for Eureka Forbes in both the business model and the go-to-market strategy, which we uted successfully. Through our unique partnership with Idea Bubbles, which we will build on in national scale-up, EFGH will soon become an essential service to millions of users across India, Venkatesh added.
Anju Gupta, Co-founder and President at IvyCamp, said, Our long-term vision is to be a partner of choice and enabler for early stage start-ups to achieve their business objectives. Today, we are Indias first unified technology based platform that leverages the Global Alumni Network to support innovation and entrepreneurship."
"Our success in aiding Idea Bubbles raise a significant round with support from eminent corporates such as Eureka Forbes reflects our dedication to expanding our expertise to disruptive business that will redefine the landscape. She further added, The USP of IvyCamp is the cutting-edge skills of the investment team, and mentorship of the Global alumni networks from Institutes such as the IITs, IIMs, ISB, BITS, and many more which we expect will play a more active role " both as mentors and entrepreneurs " in the coming years, she added.
According to a KPMG-FICCI report the Indian healthcare market will reach $280 billion by 2020 while growing at a CAGR of 16 per cent. With a population that is poised to overtake China by 2028 technology will be a key enabler in providing accessible medical care to the next billion.

Follow and connect with us on Facebook, Twitter, LinkedIn, Elets video