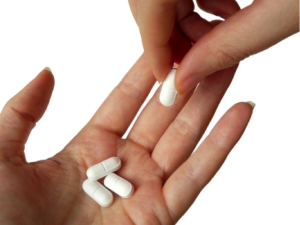 With the initiative of 'Health for all by the year 2000' and various steps taken by the Government of India and World Health Organization (WHO), to improve the health status of India and its rural parts, there have been many positive implementations, but there still seem some challenges and gaps in the availability of generic medicines for the people of the country. To overcome these IIHMR University, Jaipur, one of the best healthcare management institutions concluded its five day Management Development Programme supported by the WHO in Jaipur on 6th November, 2015.
Designated as a WHO Collaborating Centre for District Health System Based on Primary Health Care, theUniversity has also been identified as an Institute of Excellence for training and capacity building by theMinistry of Health and Family Welfare, Government of India. Referring to requests from individuals andorganisations, World Health Organization (WHO) supported a training to respond to a clear need for more effective planning, research, issues on the access and affordability of medicines, rational and appropriate use of medicines.

Dr. Nirmal Gurbani, Professor and MDP Co-ordinator, IIHMR University said, "Under the UN initiative for Universal Healthcare Coverage, a healthcare system can serve at its best only with access to medicines. Access to medicines can be best ensured by proper selection and use of medicines, affordable prices for quality medicine, sustainable financing and reliable heath system. Pharmaceuticals (medicinal products, vaccines, contraceptives, diagnostics, and medical supplies) constitute second highest item of expenditure after the manpower in any given health facility/hospital. Irrational use of medicines is prent at all levels of health care leading to wastage of scarce resources as well as reduced medication safety in patients. Emergence of antimicrobial resistance continues to pose a global problem in handling the management of infections. Counterfeit and substandard medicines also create an impediment in access.
According to Dr. Gurbani, approximately 50 per cent of patients in India fail to take medicines properly. Pharmaceutical management in hospitals can be one of the most cost effective measures for appropriate use of scarce health care resources. Medication safety in patients can be best ensured if rational and appropriate uses of medicines are practiced. Medication management through a functional Drug and Therapeutics Committee (DTC) which is also referred to as Pharmacy & Therapeutics Committee (PTC) can provide an effective structure and tool to bring together all the relevant people to work jointly for promoting more efficient and rational use of medicines. For accreditation from National Accreditation Board for Hospitals & Healthcare (NABH) in India and by many accreditation boards in other countries, requirement of a DTC/PTC is mandatory.
The five day Program on 'Pharmaceutical Management in Hospitals' – supported by WHO is participatory in nature and will use the knowledge, skills and experiences of participants as a major resource throughout. Teaching methods will include group activities, fieldwork, presentations and discussions. The programme trained 15 professionals, including Doctors and Pharmacists.

Follow and connect with us on Facebook, Twitter, LinkedIn, Elets video