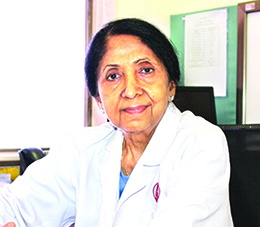 Individualised approach, personalised treatment and prevention of complications are the current trend in IVF modality says Dr Indira Hinduja, Honorary Gynaecologist (IVF and Infertility specialist), P D Hinduja Hospital & Medical Research Centre in conversation with Elets News Network (ENN)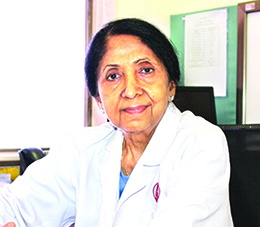 What are the current trends, opportunities, challenges of the IVF industry?
Individualised approach, personalised treatment and prevention of complica- tions are the current trend in IVF modality. This makes treatment more specific and improves the success rate. The desire to have a child is found in every cou- ple irrespective of economic status, educational background and social status. Every couple wants to try for conception if the treatment of choice left is only IVF then everybody cannot afford this treatment. Hence the major challenge with IVF is cost.

How does the cost and services in IVF in India compete with other competitive nations?
As far as quality of services is considered IVF in India has got expertise to serve. India is known for hardworking, skilled, knowledgable, experienced cli- nicians performing IVF. Our success rate is comparable with the leading nations performing IVF worldwide. The only lacunae existing are social acceptance to- wards gamete donors and surrogates as well as reluctance of society towards IVF. We are also lagging behind in upcoming research work due to finan- cial hurdles.
How do you see the growth of medical tourism by way of IVF?
India has been recognised for ad- vanced therapeutic modalities like US and UK. The avail- ability of advanced diagnostic modali- ties, interventions by minimally invasive procedures (endoscopies and laparoscopies) and advanced screening techniques have made India the leading country doing IVF. There are also novel modalities available in terms of study of endo- metrial receptivity, genetic screening of gametes which improve not only the success but avoids failures and complications. Such therapies are not available everywhere. Hence medical tourism should be encouraged. In In- dia IVF is done at lower cost with suc- cess at par with experienced hands as compared to other nations. Hence India is always been an active part of medical tourism.
Could you share some insights into Infertility treatment at Hinduja hospital ? At Hinduja hospital along with the IVF treatment but the psychological and genetic counseling is also car- ried out. The treatment approach is individualised with thorough clinical work up. Every procedure is well explained to all couples and an in- formed consent is taken before each procedure. All recent advanced treat- ment modalities of IVF are available at one place. An equipped laboratory with advanced research work helps the success in every case. Our take home baby rate is 50 per cent.

Follow and connect with us on Facebook, Twitter, LinkedIn, Elets video