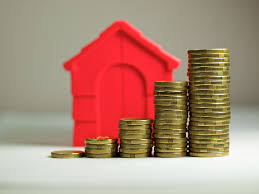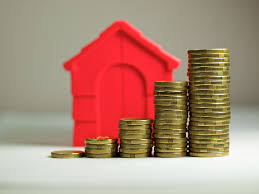 Indias medical devices manufacturers have cautioned the government on its move to allow 100% foreign direct investment (FDI) through automatic route in the sector, saying large foreign companies may misuse this provision to set up local subsidiaries and continue imports. The Association of Indian Medical Device Industry, an industry body said on Thursday that it welcomes the FDI proposal but urges the government to ensure that FDI is used for local manufacturing, not trading.
Citing a previous experiment (since withdrawn) when the government invited US companies to set up such units under 100% FDI, the association said these companies set up fully-owned subsidiaries to import, stock and market their products, instead of manufacturing. Currently, India imports at least 70% of medical devices used in the country.

Earlier this week, the Department of Industrial Policy and Promotion (DIPP) moved a cabinet note to allow 100% FDI in medical devices as part of a strategy to not only reduce imports but also promote local manufacturing for the global market. The global medical devices market is estimated to touch at least $400 billion by 2015, and India wanted to tap that opportunity to boost manufacturing in India.
As part of Prime Minister Narendra Modis Make in India push, the government had earlier relaxed FDI rules in defence and construction to promote domestic manufacturing. There are hardly 50 medical devices manufacturers in India with more than Rs.50 crore turnover. By making 100% auto approval for foreign investment including brown field (for acquisition of existing units), these battered surviving Indian manufacturers would be easy picking for multinational companies, said Rajiv Nath, coordinator of the industry forum.
Already, many Indian manufacturers have made a strategic shift and are now increasingly resorting to imports and trading rather than investing in factories and domestic production, he added.
Currently, the medical devices industry comes under the purview of the Drugs and Cosmetics Act and the foreign investments in the sector should also be governed by the same rules, the industry urged. Although the government currently allows 100% FDI in pharmaceuticals, companies are required to comply with certain conditions such as approval from Foreign Investment Promotion Board (FIPB) and an exception to non-compete clause in case of mergers and acquisitions among others.
Indias $5 billion worth medical devices market is projected to become $50 billion by 2025 and fresh investments in this sector will help reduce our import dependency. It will also offer a vast opportunity for the nascent, cash starved local industry to survive and flourish before being killed in its infancy, says Nath.
India needs to exercise extreme caution to ensure that 100% FDI in the sector is used for manufacturing only and restricted to only green field projects (new facilities), he said. Association of Indian Medical Device Industry or AI-MED represents some 700 Indian manufacturers of medical devices covering consumables, disposables, electronics, equipment, instruments and diagnostics.


Follow and connect with us on Facebook, Twitter, LinkedIn, Elets video